Camping at Whitewater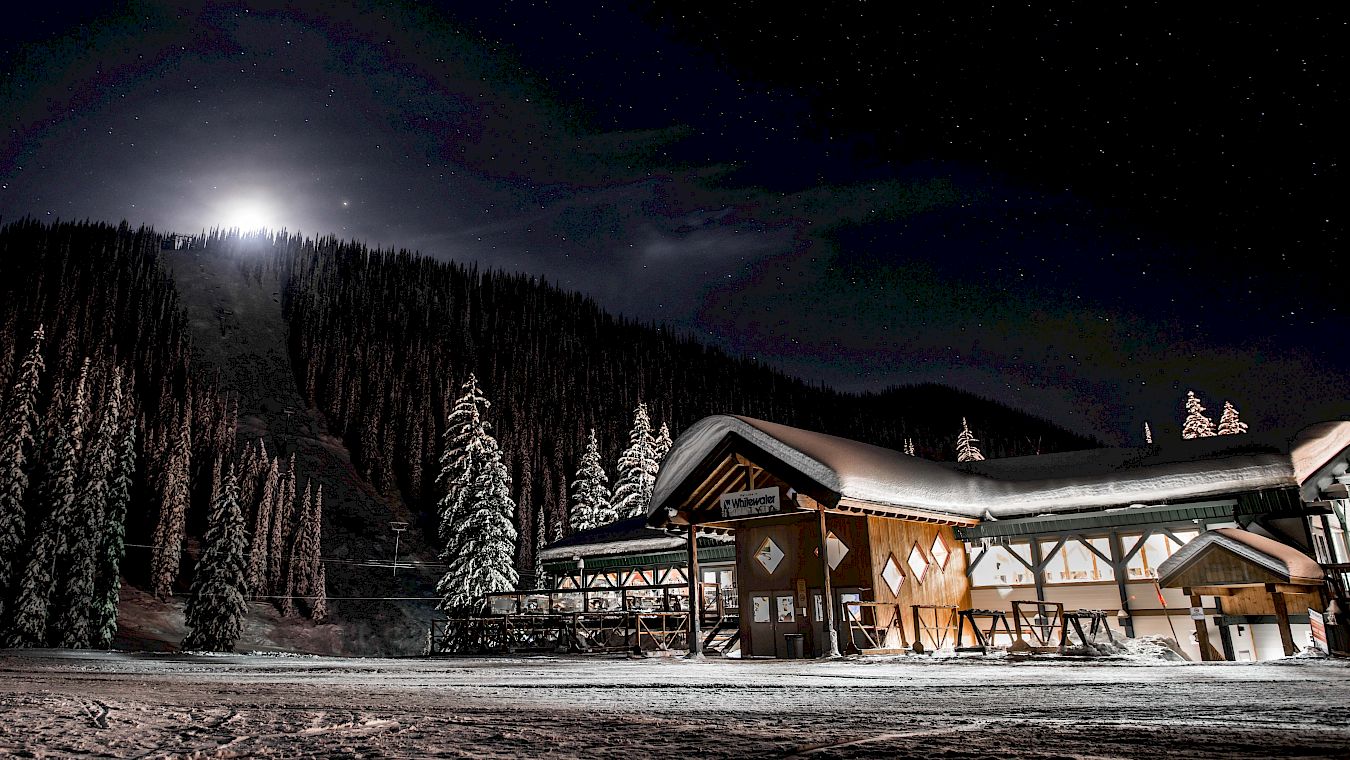 Whitewater offers 10 overnight RV Campsites for self-contained units at the Hummingbird Lodge - these can be by reservation or on a walk-in basis depending on availability.
There is a maximum stay of 14 consecutive nights. Note the maximum length of RV that we can accommodate is 35 feet.
Reservations can be made through Campspot, by phone at (250) 352-6954, or via email at info@hummingbirdlodge.ca.
The cost is $35.00 + tax per night for an Unserviced RV site, and $45.00 + tax per night for a Serviced RV site.
Reservations must be paid in full at the time of booking.
Refunds will not be issued for no-shows.
Taxes are not included in the advertised price and all reservations are subject to 5% GST.
All campers must be self-contained. Whitewater offers 30-amp power hookup to six of the sites (Serviced RV sites 1-6). Whitewater does not offer sewage or water hookups.
Indoor, heated washrooms and showers are available for campers in the Hummingbird Lodge, as well as an indoor dishwashing area.
The Whitewater Day Lodge is open from 8:15am - 4pm daily during the winter operating season. The Hummingbird Lodge is open from 8:15am - 4pm during the winter operating season.
In the event that Whitewater is expecting a heavy snowfall, campers may be asked to move to a different spot periodically to allow for proper snow removal.
Please note that overnight camping in other parking lots is not permitted, unless directed to by Hummingbird Lodge as Overflow RV Parking.
Check-in starts at 3:00pm and check-out must be prior to 11:00am.