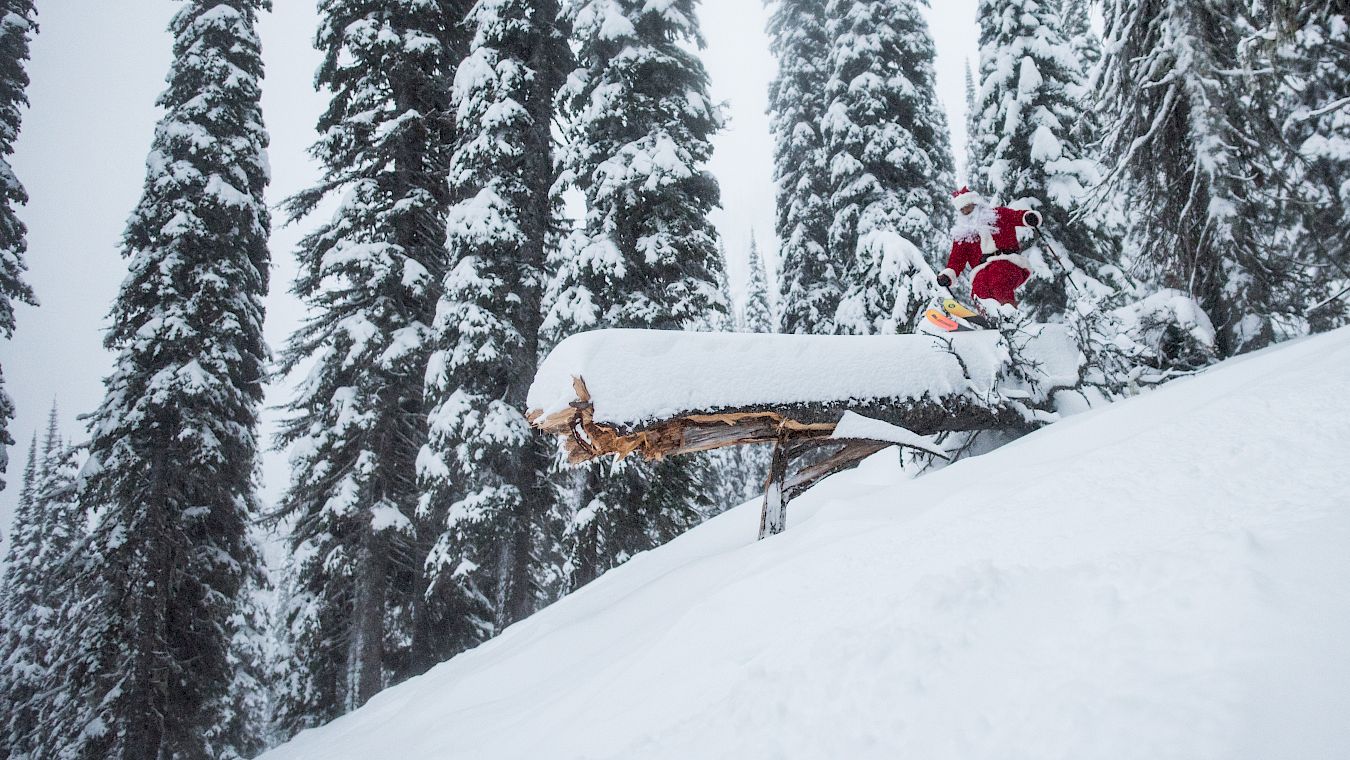 Holiday times rolling through
sharing whisky or brews
the one thing you should be is content,
Wrapped in mountains and peaks
showing cold, wind-burnt cheeks
ski from alpine to creeks; love the moment.
The outdoors is our passion
shared by those who can cash-in
in flash ski gear fashion, we ride,
Whether ripped pants or jackets
or top of the line fabrics,
it's not the brand on your back it's what's inside.
Shouting at friends through trees
powder way past our knees
laughing and chewing on snow while we glide,
When the shred day is done
at home thinking of the fun
that's when both good times and hard may collide.
Whether its ten feet of snow
"Oh the places you'll go"
or warm slippers to keep your feet comfy,
Your gifts may be far from home
visiting loved ones by phone
you may feel just alone, but you won't be.
During strange times like these
we can feel more at ease
recognizing that love knows no distance,
Connected by thoughts
loved by someone, or lots
make the best of your lively existence.
You're alive.
Merry Christmas, and Happy Holidays!
Nick "Solid" Christian