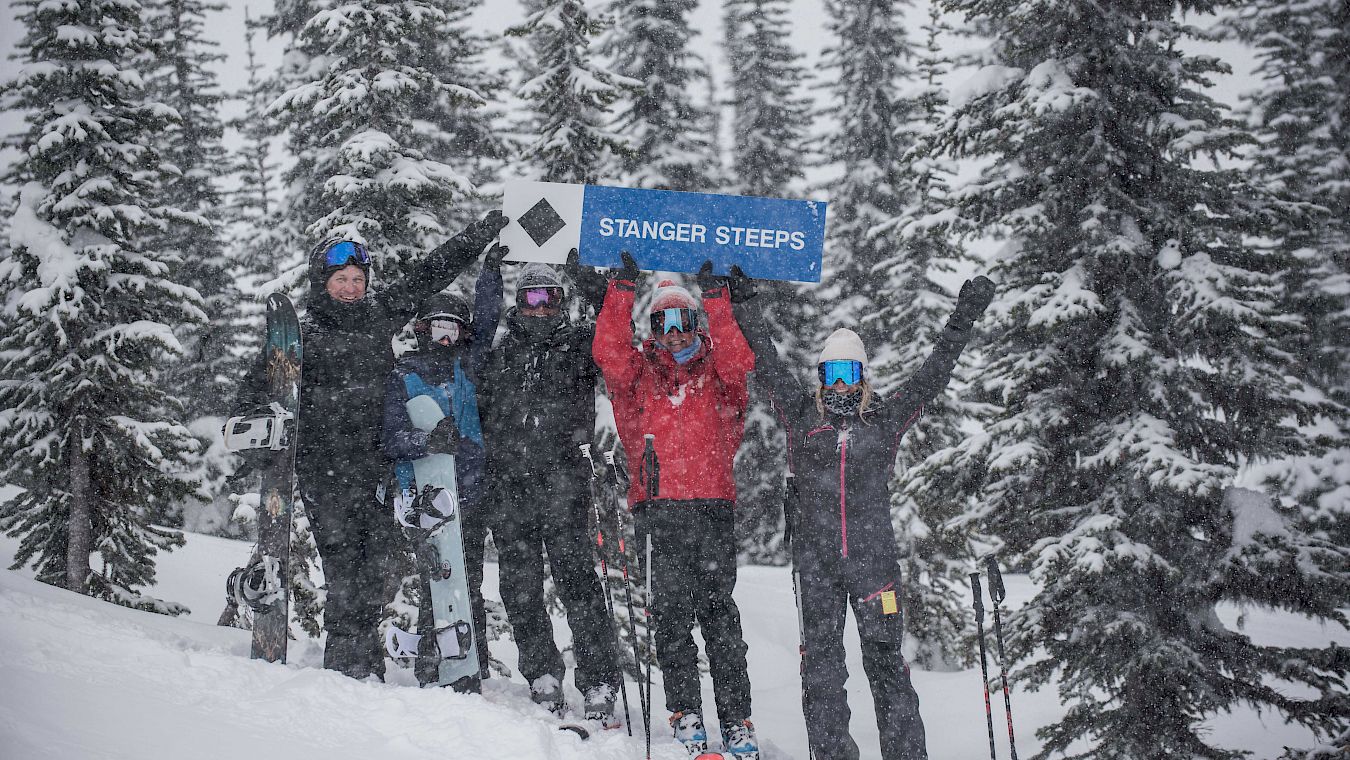 Video By: Elladee Brown
The Story Behind Stanger Steeps
The story of Whitewater would not be complete without John Stanger and the late Tex Mowatt.
In 1969 needing a new spot for the Silver King Ski Hill John and Tex set out to find the perfect spot. These two businessmen, took a motorcycle ride down an old logging road, Johns, first, and last time on a motorbike, at the end of which they found a majestic natural ski bowl. John describes rounding a corner on the road and being absolutely 'gobsmacked' by the view, which many of us even to this day can relate to. Soon after John and Tex got together with the Silver King Ski Club and began developing what we now know as Whitewater Ski Resort. 52 years later what started as an idea has turned into 3 chairlifts, 958 hectares of skiable terrain, 40ft of annual snowfall, and a home to resort riders, backcountry enthusiasts, and pretty much anyone who loves the outdoors - we'd say they made a pretty good choice!
John celebrates his 92nd birthday today, March 11th, and today we commemorate 'Stanger Steeps' in his honour, to be enjoyed by him, his family, and many more families for years to come. John's family that still lives in Nelson were able to witness the run sign being put up, in the photo in order from left to right is Brooke Whitley, Jennifer Stanger, Sue Stanger, Piper Whitley, Demian Whitley. The run now called 'Stanger Steeps' is located in the trees between Sleeper and Motherlode.
John currently lives in Vancouver but still refers to Nelson as his spiritual home. John is a proud father to 7 children, 10 grandchildren, and two great-grandchildren. A big thank you to Johns' family Jessica, Sarah, and Elladee, and to John himself for making it possible to tell and share his story.
Check out our history page for more on Whitewater's History: https://skiwhitewater.com/whitewater-history/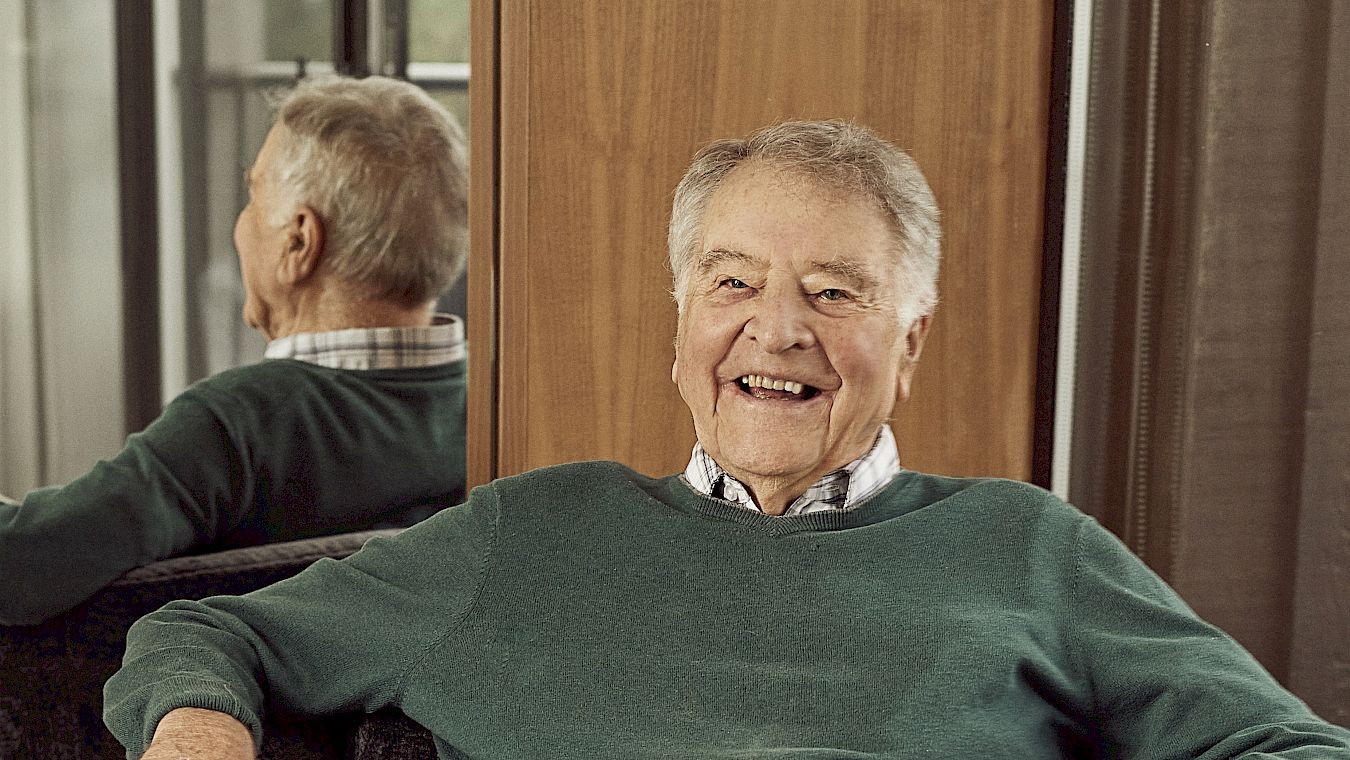 Happy Birthday John Stanger, 92 years young!