Kootenay Coldsmoke Powderfest
Kootenay Coldsmoke Powderfest is an annual 3-day celebration of ski and snowboard culture. This grassroots flagship festival features freeride and backcountry clinics, competitions, and ski-themed arts and culture programming both in Nelson and at Whitewater.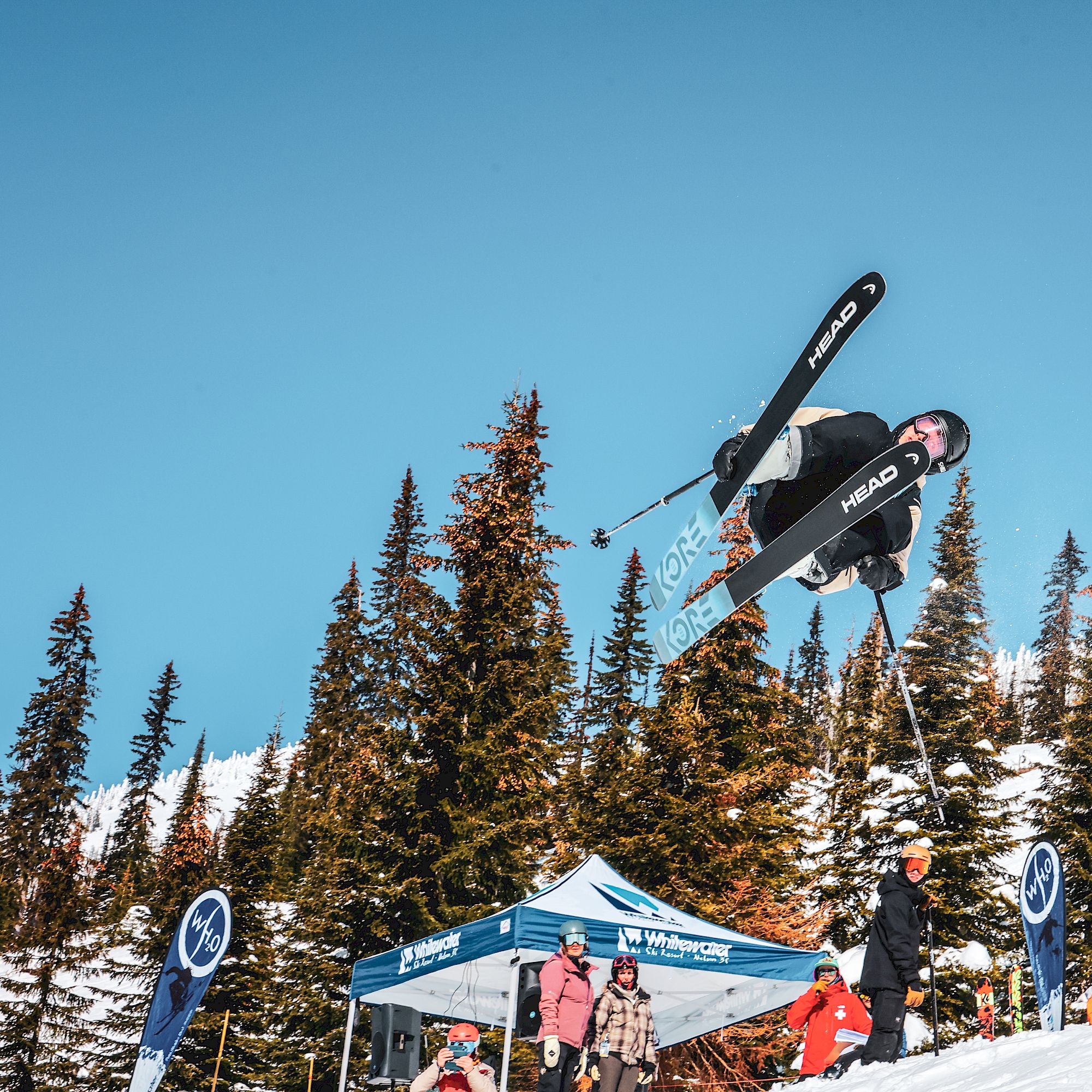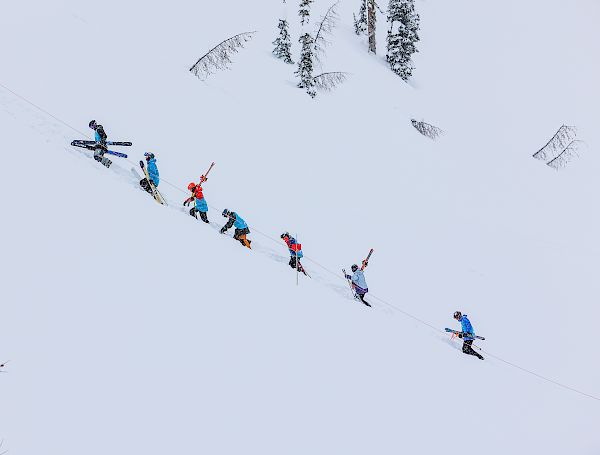 The Festival
-
Nestled amidst the majestic Selkirk Mountains, beneath the gaze of Ymir Peak, Whitewater Ski Resort emerges as the very essence of skiing and snowboarding. Here, our unwavering devotion to these exhilarating sports is at the heart of Coldsmoke.
Whitewater Ski Resort beckons enthusiasts to a haven that is truly unparalleled. We have cultivated a retreat in the mountains where our passion for snowsports thrives, offering an intimate setting with a diverse range of world-class terrain.
Coldsmoke is the perfect opportunity for mountain enthusiasts to connect and share their passion for all that is ski and snowboard culture.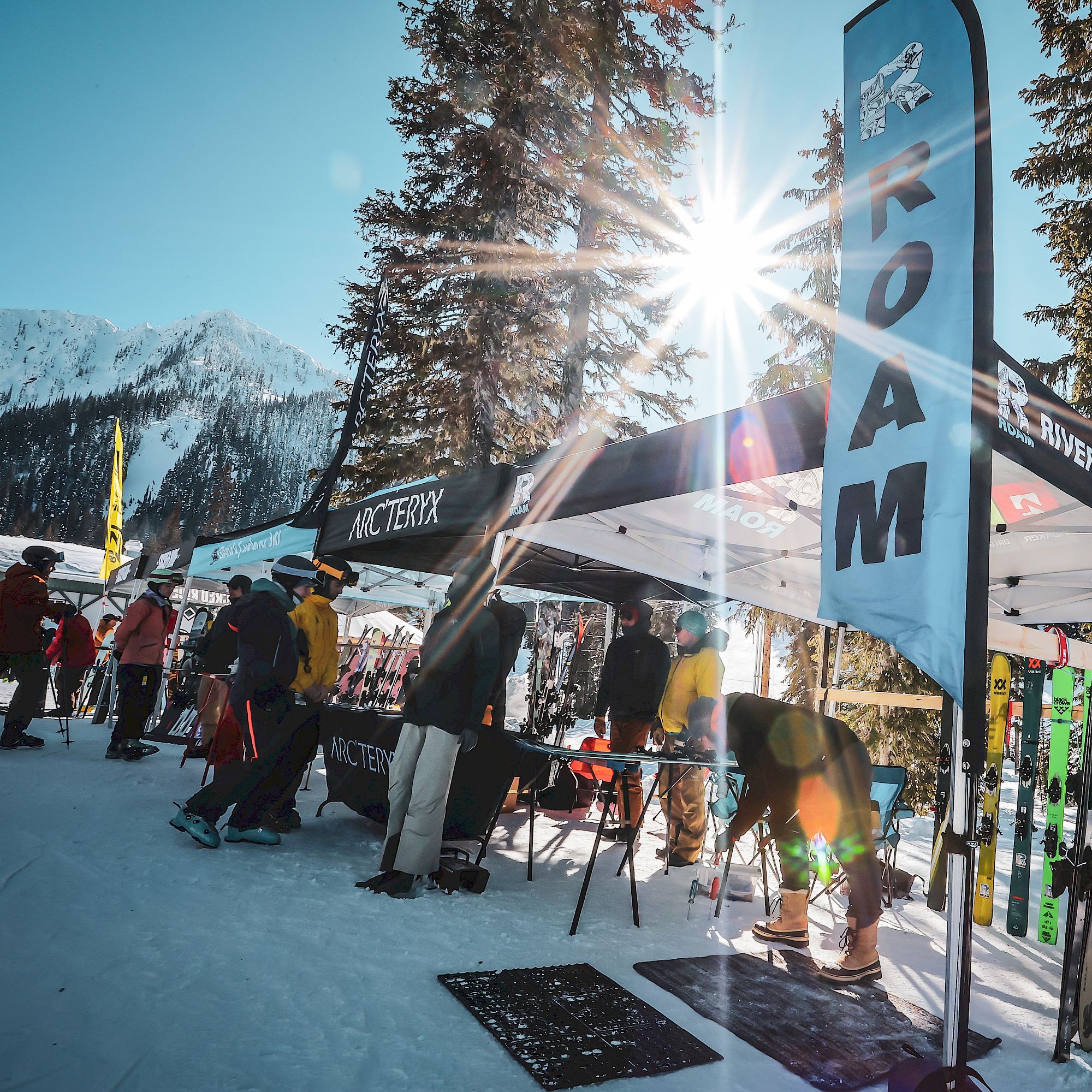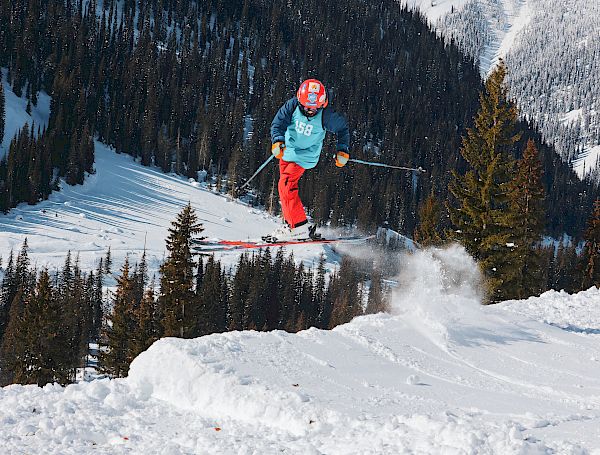 Demo Village
-
During Coldsmoke, Whitewater undergoes a remarkable transformation, becoming the epicenter of a vibrant ski demo village.
This village serves as the focal point of our culture, where the soul of skiing and snowboarding finds its home. It showcases an extensive array of renowned brands, making it your sanctuary for getting immersed in product knowledge, the latest gear innovations, and the wisdom of industry experts who live and breathe these sports.
Discover, indulge, and become a part of the Whitewater Ski Resort family, where our commitment to skiing and snowboarding is carved into every slope.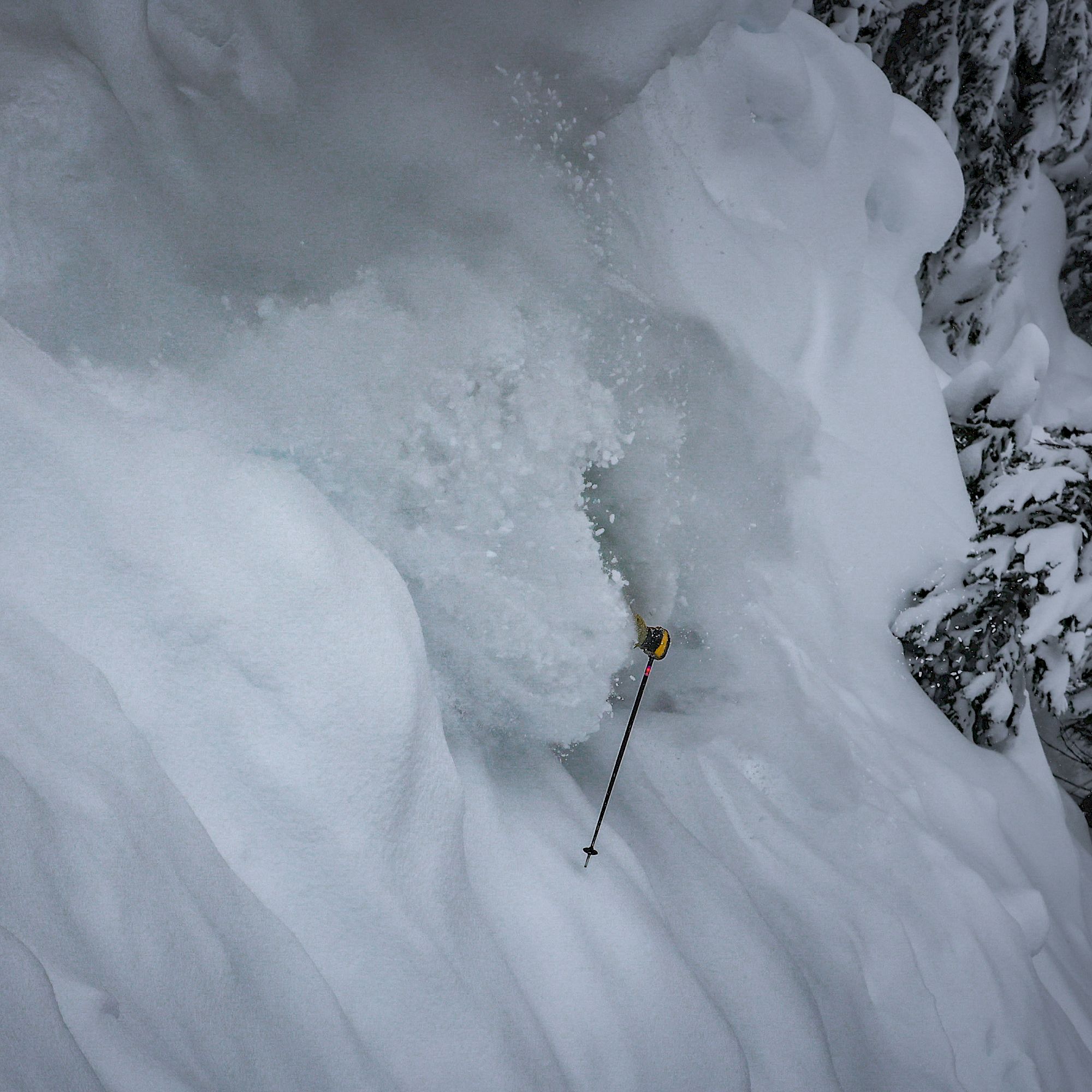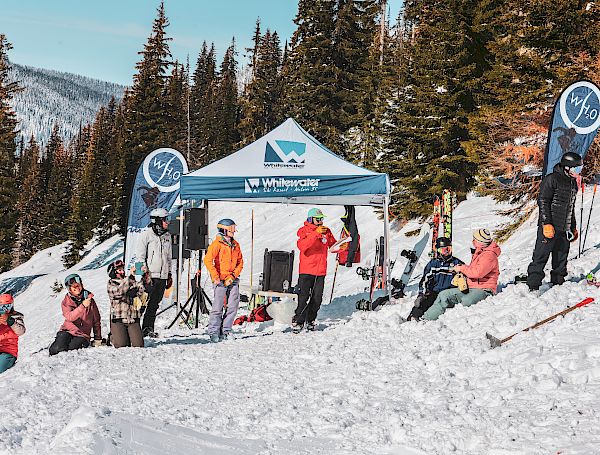 On-Mountain Competitions
-
Coldsmoke offers a diverse array of on-mountain events, activations, and cultural programming. Last year, these exceptional experiences included the Knuckle Huck, where athletes competed for acclaim on natural terrain and showcased their skills and best tricks for an enthusiastic audience.
We also hosted the Poker Randonee, a classic and quintessential Coldsmoke challenge. Participants skinned up the slopes and took part in backcountry skill-testing stations, not only vying for supremacy in touring skills but also donning their most impressive costumes as they sought to secure the best poker hand.
Our festival's centerpiece event, the Organic Slopestyle, represents the epitome of human-powered, off-piste competition. Athletes fearlessly navigate natural features, gracefully leaping and playfully conquering pillowy terrain as they traverse the course, leaving an indelible impression on spectators and fellow participants alike.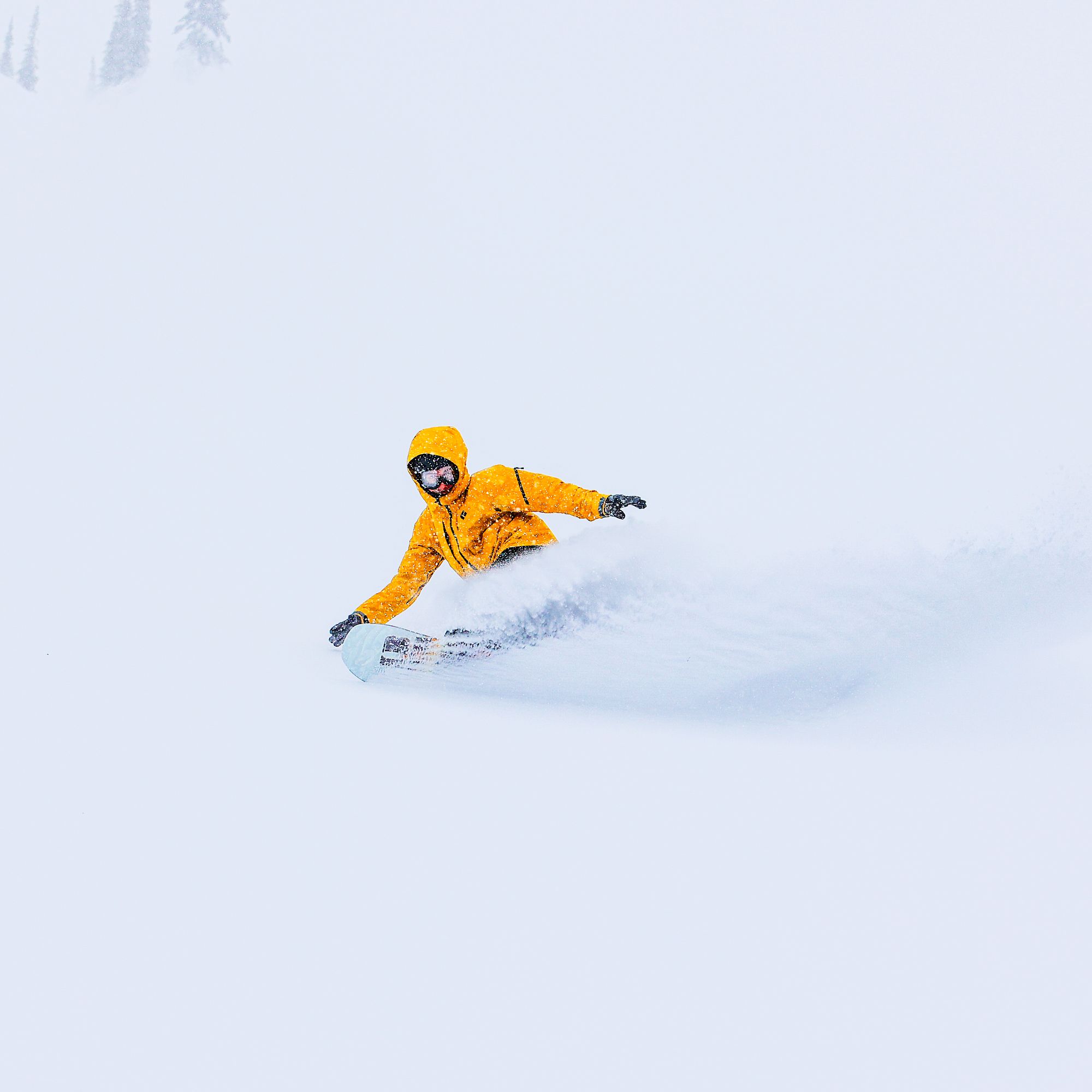 Coldsmoke 2024
-
There's a little something for everyone at Coldsmoke. Beyond the slopes, our snowsport culture programming extends to a diverse array of engaging experiences including live music, industry gatherings, and inspirational talks and presentations.
Looking ahead to 2024, we are excited to reintroduce and enhance a captivating lineup of on-mountain events that will undoubtedly capture the imagination of our audience. From the Backcountry Olympics to our Rail Jam, our Coldsmoke events offer an array of thrilling experiences.
Check back in December for the full schedule of events!
Coldsmoke 2023