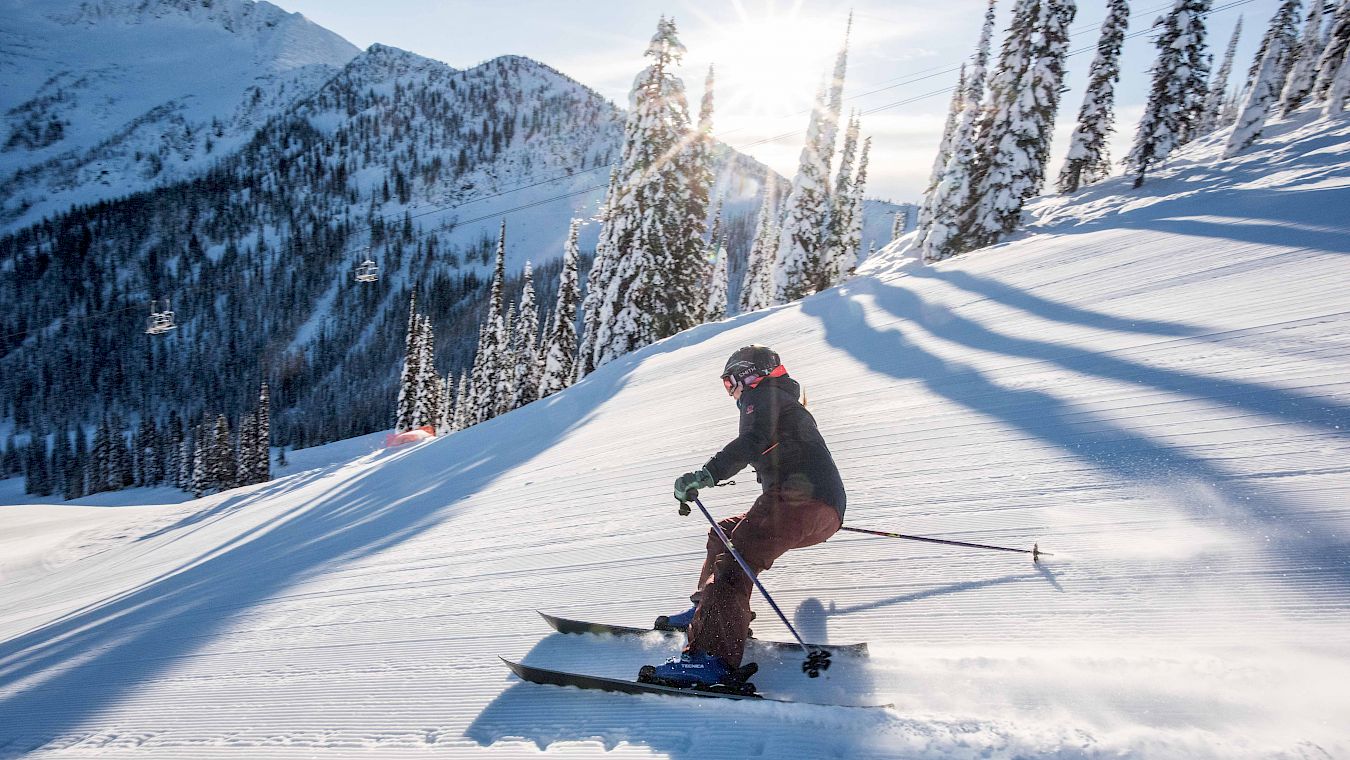 Most Days on the Mountain
ALL MONTH LONG
Calling all current Season Passholders - when March comes we will have just over one month left of the season, make sure you make the most of the time that the lift is spinning - one run a day is all it takes! Get out, get active, and you could win your pass for next season!
Compete to win a season pass for the 2021.2022 season by skiing/riding the most days in March. The top 5 in each age category will be entered into a draw to win a 2021.2022 season pass for that age category. We will frequently post the leaderboard so you know who your competition is, and who the ones to beat are!
Prizes:
Ages 75+: Super Senior Pass
Ages 65-74: Senior Pass
Ages 19-64: Adult Season Pass
Ages 13-18: Youth Season Pass
Ages 7-12: Junior Season Pass
Ages 6 and under: Child Season Pass + Little Muckers Program
*Whitewater Staff are not eligible to win.
* If a participant will be moving up in age categories next season the total dollar amount of the season pass for their current age category will go towards their pass next year.
Leaderboards as of March 31st, 2021.
As we have been experiencing difficulties with our leaderboard reports passholders will have until 5:00 pm on Saturday, April 3rd to let us know if they think they should be on the leaderboard. The Top 5 in each category will be updated the morning of April 4th if need be. The draw will take place on April 4th and winners will be notified/posted here.
Super Senior
1. Bud Stoll (31 days) 2. Edward Ibrahim (17 days) 3. Andrew Brown (15 days) 4. Catherine Ruskin, Leigh Brousson (13 days)
Senior
1. David Ritchie, Franzi Shoniker (31 days) 3. Suzanne Mcpherson (30 days) 4. Mike Shoniker (29 days) 5. John Cooley (23 days)
Adult
1. Rosie Wijenberg, Alexandre Beaucage, Amy Hemmerling, Brandon Knapp, Jocelyn McAdam, Kyle Larson, Lewis Weinstein, Marina Baker, Pamela Jeffers, Ruth Schafli, Shauna Eriksen, Terry Smith, Braden Poirier (31 days)
Youth
1. Lila Mckechnie (27 days) 2. Aksel Rossiter (24 days) 3. Allyson Goldring, Stellar Deering, (21 days) 5. Jacob Bonikowsky, Nevan Sidebottom (20 days)
Junior
1. Kiera Badry (20 days) 2. Katelyn Sidebottom (19 days) 3. Felix Glezos (17 days) 4. Jaime June Moynes, Charlotte Malcomson, Dublin Whiteside (16 days)
Child
1. Maru Lovi (24 days) 2. Hugo Lovi (22 days) 3. Cohen Whiteside, Wrigley Levan (16 days) 5. Abigail Nikoloyuk (15 days)
Winners:
Super Senior: Edward Ibrahim
Senior: Suzanne Mcpherson
Adult: Amy Hemmerling
Youth: Jacob Bonikowsky
Junior: Katelyn Sidebottom
Child: Hugo Lovi