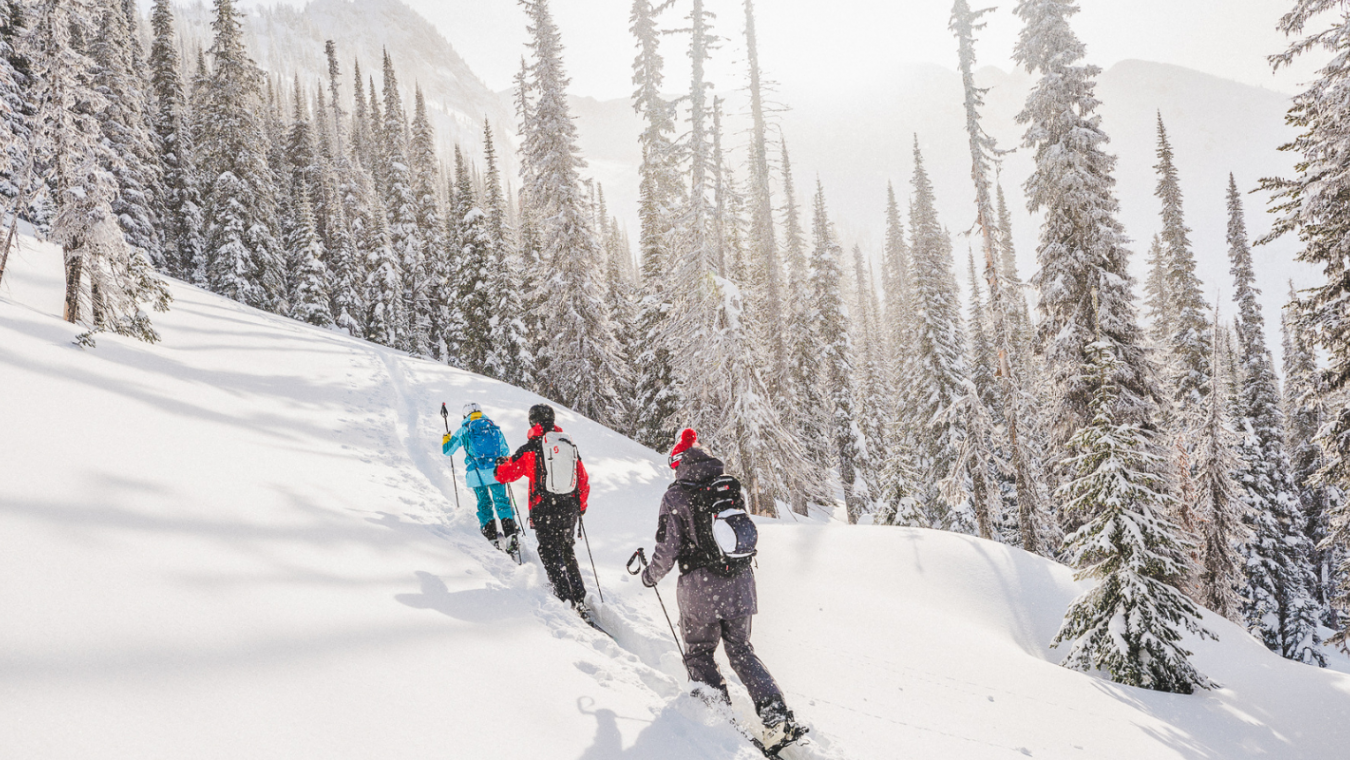 Avalanche Skills Training 1
Your gateway to the backcountry. Get off the chairlift and get out there
This course is nationally recognized and essential for adventuring beyond the resort boundary. Two action-packed field days begin at Whitewater Ski Resort - exploring decision making, avalanche dynamics and self-rescue skills while moving through backcountry avalanche terrain.
Learn hot tips and tricks from Whitewater's own Snow Safety personnel on how to make the most of your backcountry adventures. Small group sizes allow for a supportive learning environment with one-on-one feedback and provide a great setting to meet your future touring buddies.
Success in the backcountry begins here, with an AST1.
What you'll gain:
Trip planning skills
Identification of avalanche terrain
Safe travel techniques
Companion rescue skills
An in depth understanding of the avalanche forecast
The Avalanche Handbook and Avaluator
A nationally recognised AST1 certificate.
What experience is required?
Backcountry Ability
None! This course is for everyone! It's ideal for someone who has never ventured beyond the boundary, and for those who are already getting out there. No matter your experience or ability, we tailor our courses to your needs and knowledge.
Fitness Level

Some! An average level of fitness is required.

You should be comfortable being outdoors in cold weather all day, and able to undergo moderate physical activity throughout the day.

You won't be left behind, and snack breaks on the way up the skin track are always encouraged.

Riding Ability
A strong intermediate riding ability is required, with confidence in untracked powder and trees. This is not a skiing course, we're here to learn. With a bonus run back to the resort each day!
Course Dates
Dec 19 - 21, 2022
Jan 2 - 4, 2023
Jan 13 - 15, 2023
Jan 27 - 29, 2023
Feb 3 - 5, 2023 *** LADIES ONLY***
Feb 6 - 8, 2023
Feb 17 - 19, 2023, *** SPLITBOARD ONLY***
Please note:
The first day is from 6:00 pm - 8:00 pm and takes place in town. The second and third days are from 8:30 am - 4:00 pm at Whitewater Ski Resort.
AST courses require a minimum of 6 participants to proceed. If a course has fewer than 6 participants it will not run and those scheduled to take the course will have the choice of a full refund or to be scheduled in a later date (if available).
Cancelations must be made outside 48hrs from the course start time. A $25 admin fee will be applied to cancelations.
Bookings open August 2022
BOOKING INFORMATION
To book, call 250.352.1286 or email ast@skiwhitewater.com
Lift tickets are included in program prices unless otherwise stated
Program availability and lesson formats are subject to change
Lessons must be paid in full at the time of booking
A $25 refund fee will be applied to all cancellations after the time of booking.
Cancellations made more than 48 hours prior to the lesson start time are eligible to be rebooked or refunded minus the refund fee.
Cancellations made within 48 hours of the lesson start time that cannot be rescheduled are not refundable.
Refunds will not be issued for no-shows
Taxes are not included in the advertised price and all lessons are subject to 5% GST
Frequently Asked Questions