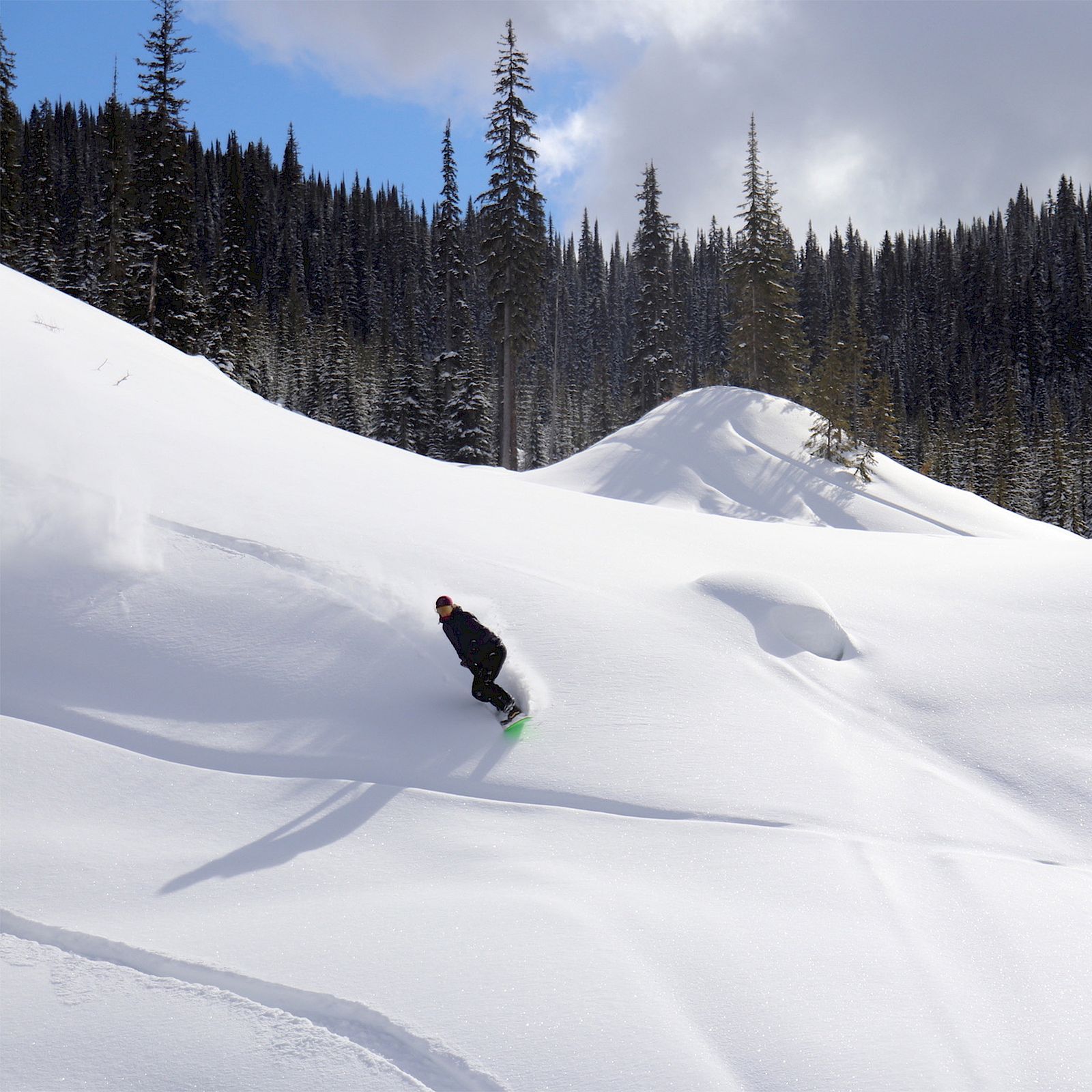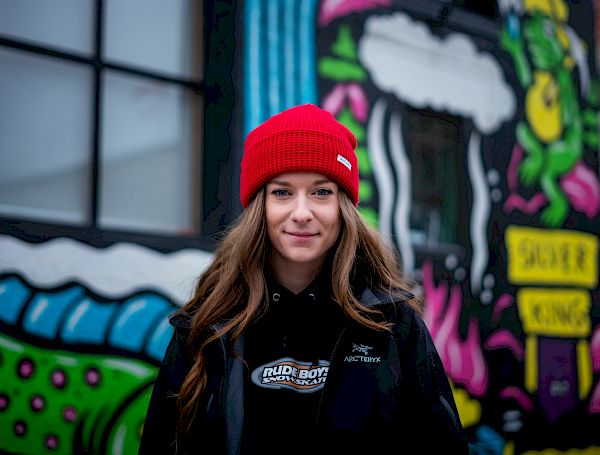 Julia Campbell moved to Nelson, BC from her hometown of Peterborough, Ontario in 2014 after hearing whispers of a magical place where she could learn how to ride steep and deep powder like in her favorite snowboard movies. Absinth Films Twe12ve became a tradition to watch with roommates each season. Over the years she moved around several ski towns before coming to the conclusion that Nelson, and most of all Whitewater, was her home.
"What I love most about being at the Whitewater is its way of bringing people together and just knowing we've all come down here for the same reason. I love the smiles on everyone's faces, the new friends you make on the chair, and most of all, the unreal selection of baked goods, usually stashed in my pocket for the lift." - Julia Campbell
Julia is a naturally talented snowboarder, but also an artist at heart. On the mountain, this creative side shines in her smooth style, making surfing snow look much too easy. Off the mountain, Julia found a passion in making old winter gear look rad again. She adds her personal touch to pants, jackets, gloves, and beanies, making them unique and stand out. You'll easily spot her in the lift line dancing in pants with hand-painted daisies on them. 
Her main goals this season are to film, go BIG on all the natural features the resort has to offer, and host her first interactive art exhibition, highlighting circular design and reused materials.
Hometown: Peterborough, Ontario
Age: 26
Pronouns: she/her
Sponsors: Ripping Giraffe Boardshop, Rude Girls, Nitro Canada
Instagram: @juliacampbe11