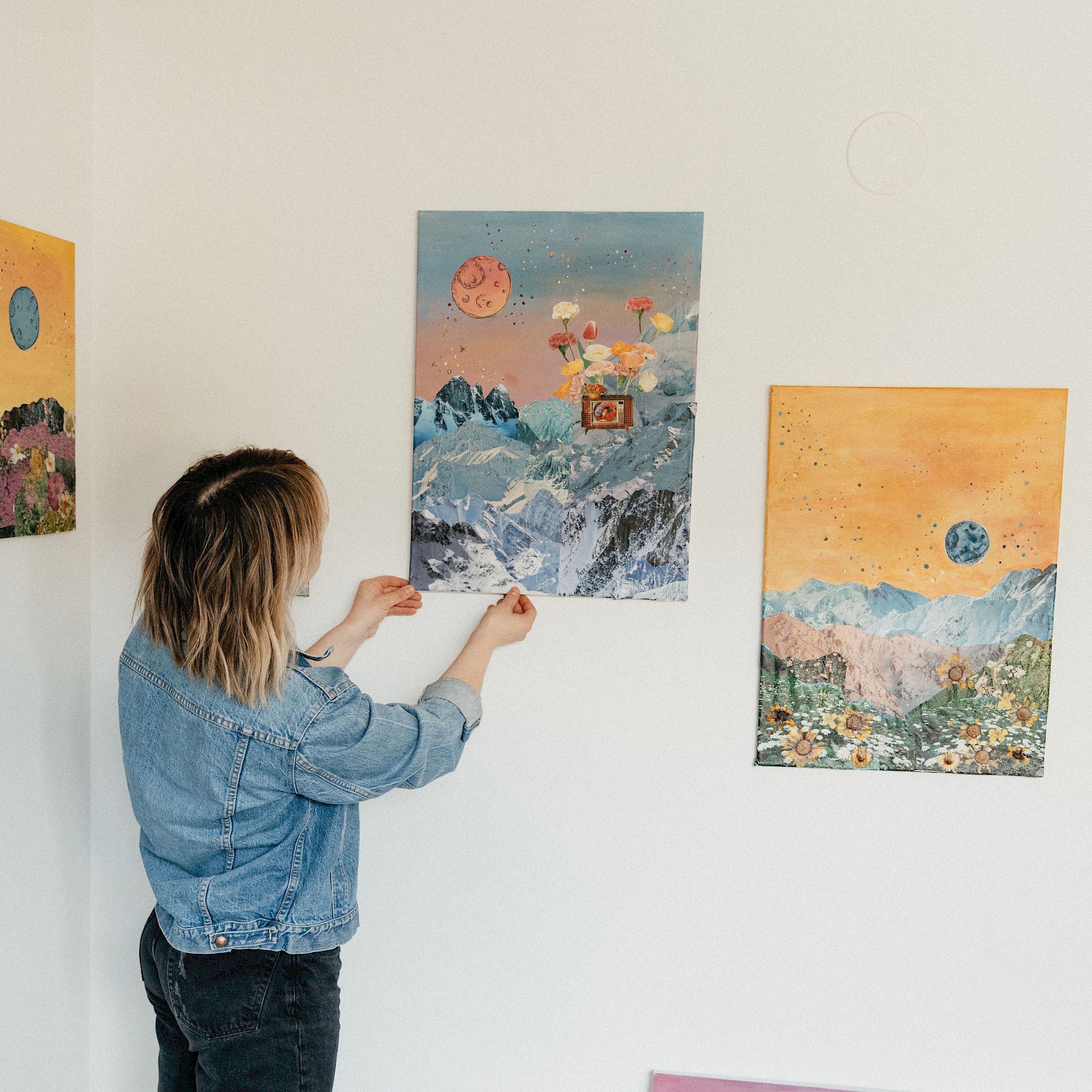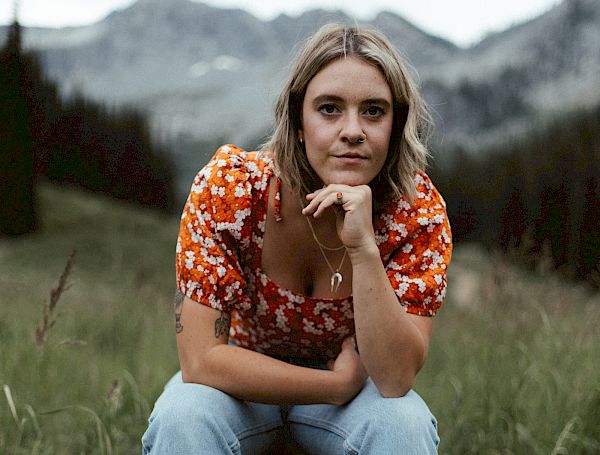 Artist in Residence
Josie Michaud grew up in Barrhead, Alberta (a rural northern town). As a kid, she was always into arts and crafts, but was able to really find her passion for art during high school because of the access she had to all different kinds of mediums.
She has always found motivation in expressing her creativity without limits. Once she graduated from high school, Josie traveled through many mountain towns, along the way creating vivid memories and friendships. These experiences have helped influence the art that she makes today. After moving to Nelson, Josie felt a pull to grow her roots and apply her passion for mixed media art and collage with her whole self.
Josie uses a wide range of mediums to make her dreams become reality, favouring bright colours and poppy visuals. She layers magazine cut outs, photographs, and pressed flowers onto a dazzling backdrop of either watercolour or acrylic paint. She want the audience to create their own advenutres in each artwork. Her desire is to bring a fresh vision to the community by creating pieces that mesh nostalgia with the unique mountain community aesthetic offered by Nelson.