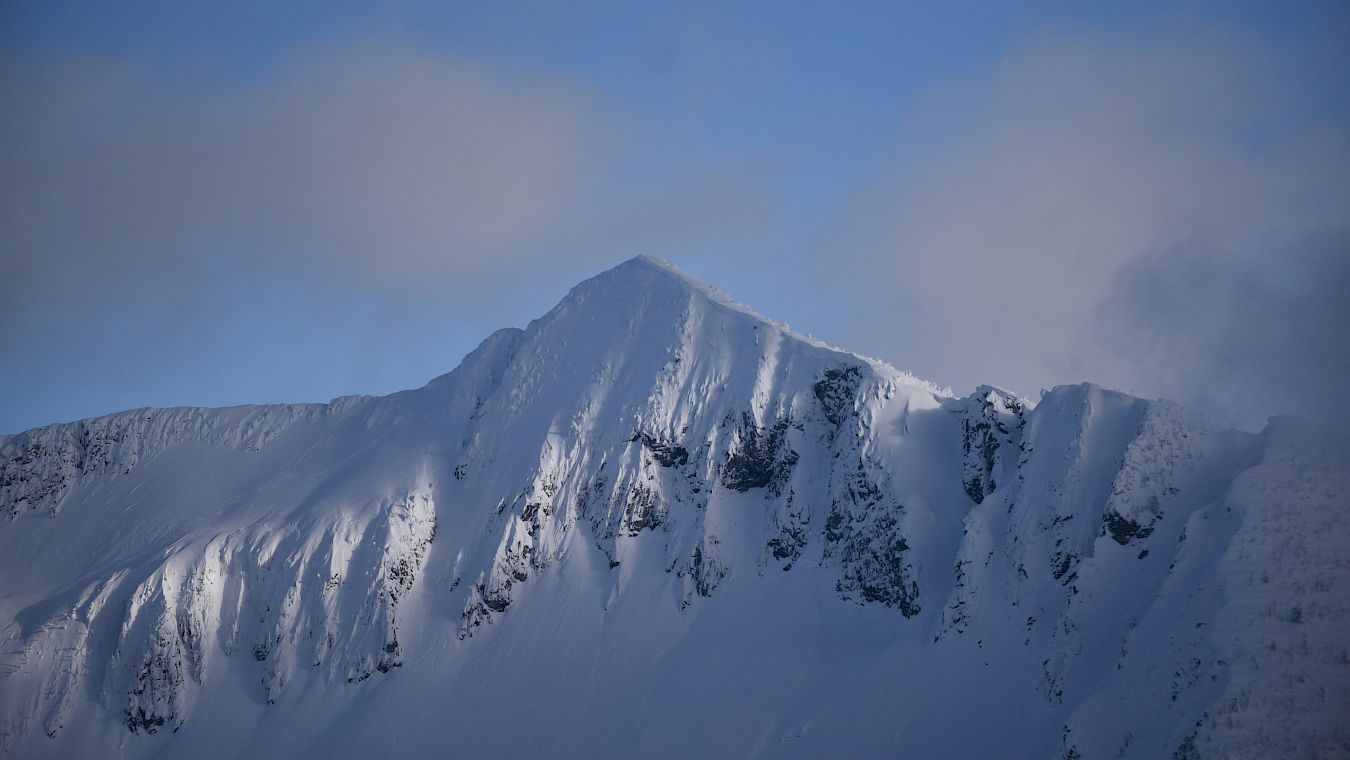 Environment
Want to keep skiing? Us too.
As a resort that is reliant on the natural world for our success, Whitewater is presciently aware of the need to limit our impact on our surroundings and the wider environment.
Awards
In January 2020, Whitewater achieved a Silver Award in the Sustainable Tourism Canada certification scheme. Following this recognition, Whitewater will be continuing to work with Green Step to improve and build on our sustainability policies and practices.
Transport & Travel
Whitewater encourages staff and guests to reduce their environmental impacts by carpooling and taking public transport where possible. In March 2019, we introduced a priority parking zone close to the day lodge for High Occupancy Vehicles – cars carrying 3 or more people. We actively publicize our partnership with the Kootenay Rideshare program, and supply shuttle buses at the best of our ability, for both staff and guests to use.
Whitewater is an "Idle Free" resort with added signage around the resort encouraging guests to switch off their vehicles while they are in the drop-off zone.
Environmental consultants were also hired to ensure that the expansion of Parking Lot # 4 and seven culvert installations was completed in the most responsible manner. The plan identified the environmental risks associated with the project and details how the contractor and resort will perform construction activities in a manner that prevents adverse impacts on the environment.
Building & Infrastructure
With the Glory Lodge built in 2011 and the Day Lodge refurbishments in 2010 and 2017, we installed a number of new features to reduce the impact of our physical infrastructure.
The Day Lodge now has:
New insulation, electrical circuitry, and drywall
LED lighting
Low flow toilets
Waterless urinals
Propane boiler
The Glory Lodge also has the following eco-features:
- Eco-friendly septic system. Made of rehabilitated natural organic material (coconut husks), this patented biological filter serves as a physical battier that retains pollutants. The advanced secondary treatment technology (Ecoflo), as well as the tertiary disinfection technologies (DiUV and FDI), represent the best solutions for the long-term protection of lakes, waterways, and groundwater.
- Natural wood stove heating system
In addition to the above, our Communications tower is powered by solar energy (with a backup generator) and we outsource our laundry to lower our on-site water consumption.
Waste Management
We have an integrated in-house waste management system. Recyclables, refundable are separated from our municipal waste. Compostables are given to staff for their own compost.
All of our disposable plates are made from recycled paper, to minimize the use of virgin materials. Wooden cutlery is also available for those who wish to avoid plastic.
We purchase locally wherever possible, both to support our local economy and independent businesses, but also to minimize the transportation and carbon footprint of our purchases.

Environmental Preservation & Backcountry Travel
One of the biggest impacts the ski industry has on the environment is in the creation of trails and the building of chairlifts. When the Glory Ridge chairlift was built in 2010, we left the environment in as natural a state as possible, choosing to remove very few trees.
Unlike many other ski resorts, Whitewater is known for its incredible backcountry terrain and we work hard to educate all backcountry enthusiasts through one of the many avalanche courses offered. We have a dedicated patrol team to educate guests on how to travel safely and responsibly while enjoying the acreage beyond the ski area boundary.