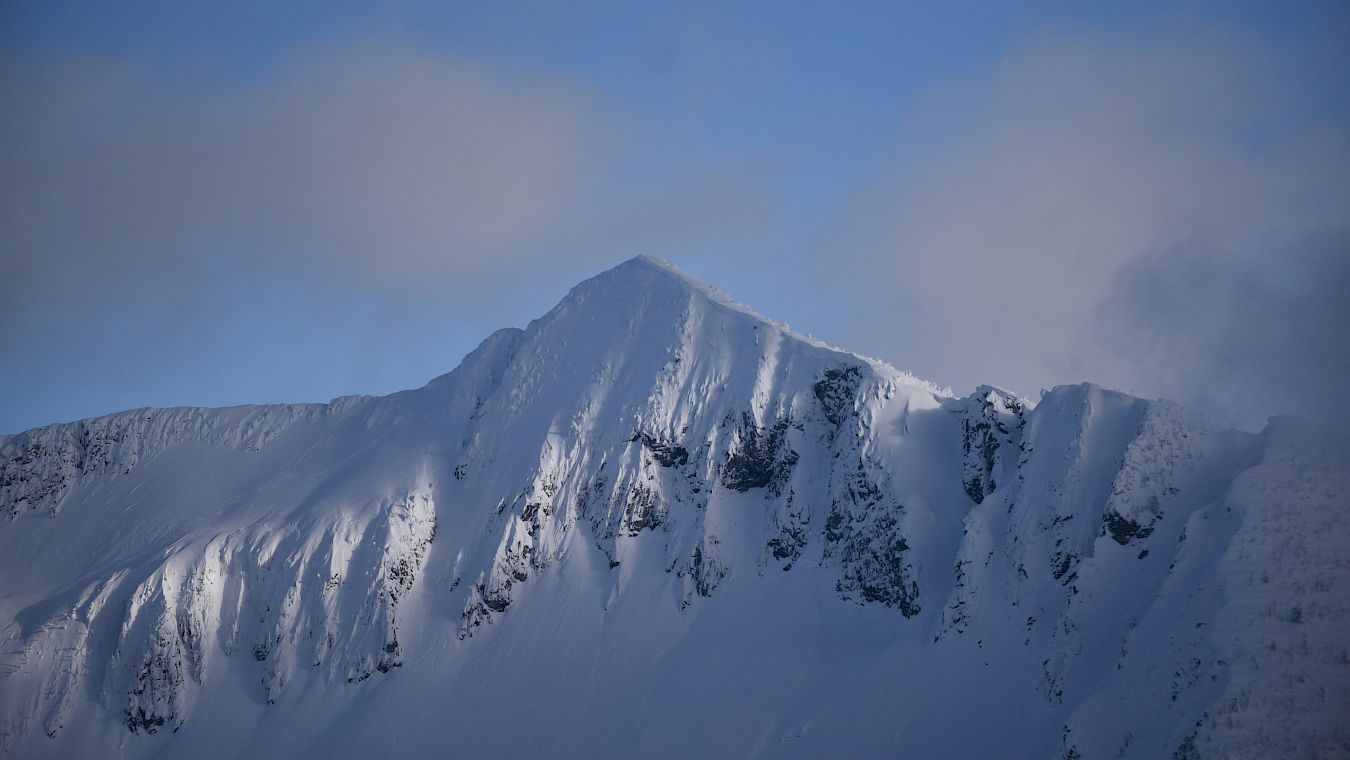 Environment
Want to keep skiing? Us too.
As a resort that is reliant on the natural world for our success, Whitewater is presciently aware of the need to limit our impact on our surroundings and the wider environment.
We're Committed to Putting in the Work
We're not perfect, but we're committed to putting in the work, listening to underrepresented voices, and understanding that this is an ongoing process. We are striving for progress over perfection.
Have an idea of how we can improve? Drop us an email at info@skiwhitewater.com.
Consultation
NEW for 2022/2023, Whitewater has invested in a Sustainability consultant with over 27 years of designing and implementing sustainability programs in the snow sports industry to help push the organization forward in regards to sustainability. The goal is to provide the leadership with guidance on building achievable goals, staff engagement, and actionable items that can lead to immediate results.
Awards
In January 2020, Whitewater achieved a Silver Award in the Sustainable Tourism Canada certification from Greenstep. Following this recognition, Whitewater was provided a guideline to continue to improve and build on sustainability policies and practices. This certification expired in 2022 but Whitewater continues to work on the recommended improvements from this certification process.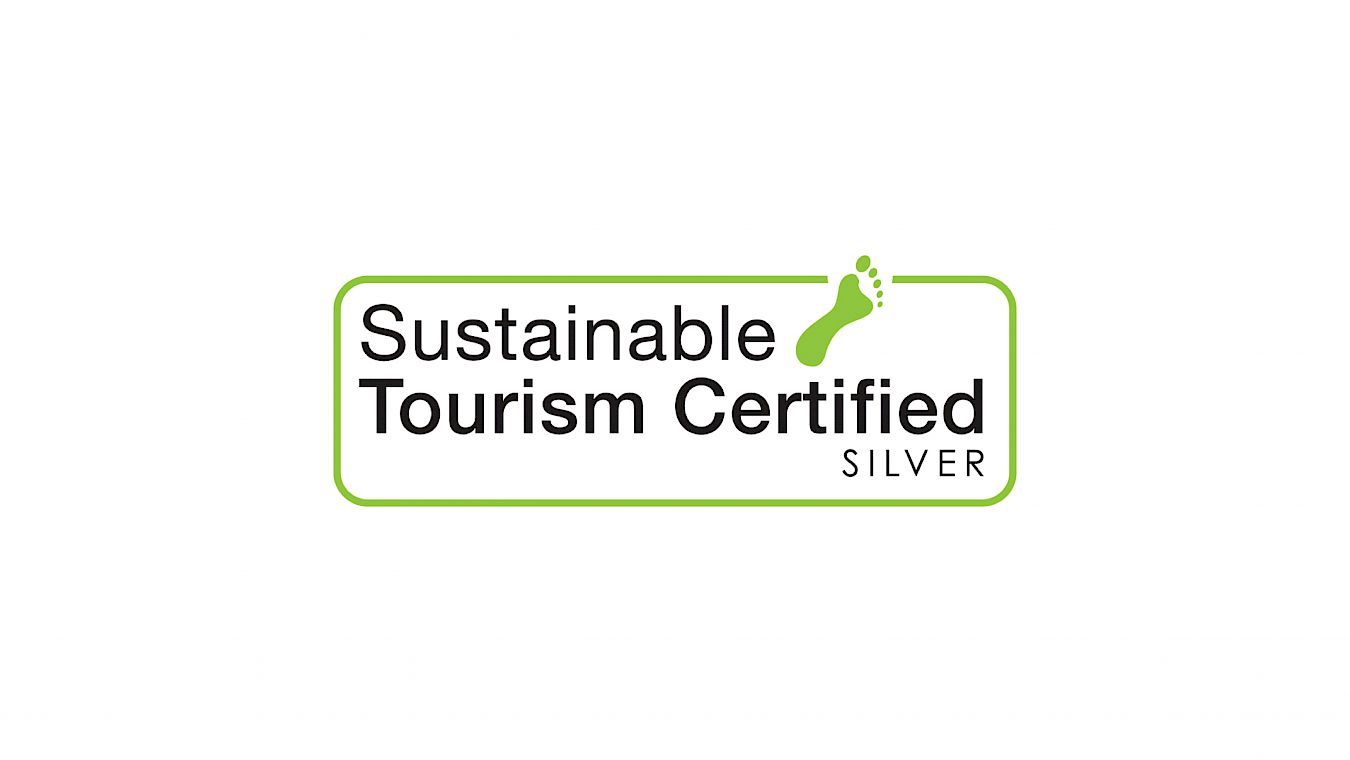 Carbon Emission Measurement
In 2022, Whitewater began the implementation of the Ecobase software to assist in measuring the operation's carbon footprint. In developing a clear understanding of where the resort is in regards to emissions, achievable goals can be created to make reductions.
Transport & Travel
Whitewater encourages staff and guests to reduce their environmental impacts by carpooling and taking public transport where possible. In March 2019, we introduced a priority parking zone close to the day lodge for High Occupancy Vehicles – cars carrying 3 or more people. We supply daily shuttle buses to the resort for both staff and guests to use. And we've invested in RideShare to offer our guests a booking platform as another effort to encourage our community to make the whole of their mountain experience as environmentally-friendly as possible.
Whitewater is an "Idle Free" resort with added signage around the resort encouraging guests to switch off their vehicles while they are in the drop-off zone.
Environmental consultants were also hired to ensure that the expansion of Parking Lot #2 and seven culvert installations were completed in the most responsible manner. Their plan identified the environmental risks associated with this project and detailed how the contractor and resort will perform construction activities in a manner that prevents adverse impacts on the environment.
Building & Infrastructure
The BC Energy Step Code is a new provincial standard that provides an incremental and consistent approach to energy efficient construction. Each step on the Step Code means a more efficient building, with the final one, step 5, being net-zero (ie. The building creates as much energy as it consumes).
In 2022/23 Whitewater is building two new structures using the most energy efficient construction available: a staff operation & administrative building as well as the new Hummingbird Lodge. Both are being built using ICF (insulated concrete forms) construction and both will utilize a centralized heat pump. Together with energy efficient windows and doors, these building features will all help Whitewater achieve step 5 and net zero ready construction.
With the Glory Lodge built in 2011 and the Day Lodge refurbishments in 2010 and 2017, we installed a number of new features to reduce the impact of our physical infrastructure.
The Day Lodge now has:
New insulation, electrical circuitry, and drywall

LED lighting

Low flow toilets

Waterless urinals

Propane boiler
The Glory Lodge also has the following eco-features:
Eco-friendly septic system. Made of rehabilitated natural organic material (coconut husks), this patented biological filter serves as a physical battier that retains pollutants. The advanced secondary treatment technology (Ecoflo), as well as the tertiary disinfection technologies (DiUV and FDI), represent the best solutions for the long-term protection of lakes, waterways, and groundwater.

Natural wood stove heating system
In addition to the above, our Communications tower is powered by solar energy (with a backup generator) and we outsource our laundry to lower our on-site water consumption.
Waste Management
NEW for 2022/23 we will be removing waste disposal from our guests to our staff to ensure that we are able to reduce what ends up in the landfill. We are also revisiting our practices to look at options to reduce the waste produced by the resort operations to amplify these efforts.
The resort has been working to increase the use of non-disposable dishware. When business volumes do not allow for this, we use disposable plates that are made from recycled paper, to minimize the use of virgin materials. Wooden cutlery is also available for those who wish to avoid plastic.
We purchase locally wherever possible, both to support our local economy and independent businesses, but also to minimize the transportation and carbon footprint of our purchases.
We have reduced our use of paper products in marketing and use paper products made from stone paper for our resort maps. All employee paystubs are issued electronically.
Environmental Preservation & Backcountry Travel
One of the biggest impacts the ski industry has on the environment is in the creation of trails and the building of chairlifts. When the Glory Ridge chairlift was built in 2010, we left the environment in as natural a state as possible, choosing to remove very few trees.
Unlike many other ski resorts, Whitewater is known for its incredible backcountry terrain and we work hard to educate all backcountry enthusiasts through one of the many avalanche courses offered. We have a dedicated patrol team to educate guests on how to travel safely and responsibly while enjoying the acreage beyond the ski area boundary.
Community
We invest in our local community through the donation of ski passes, ski lessons, and monetary donations, as well as hosting charitable events throughout the season. Most notable is our Community Day where we offer $20+ GST lift tickets to the local community with proceeds going to a local organization. In the 2020/2021 winter season, we were able to raise $3600 for both Avalanche Awareness Beyond the Boundaries and the Nelson Community Food Centre.
We believe everyone should be able to experience snowsports and offer Adaptive Lessons and lift tickets to those with physical or cognitive impairments.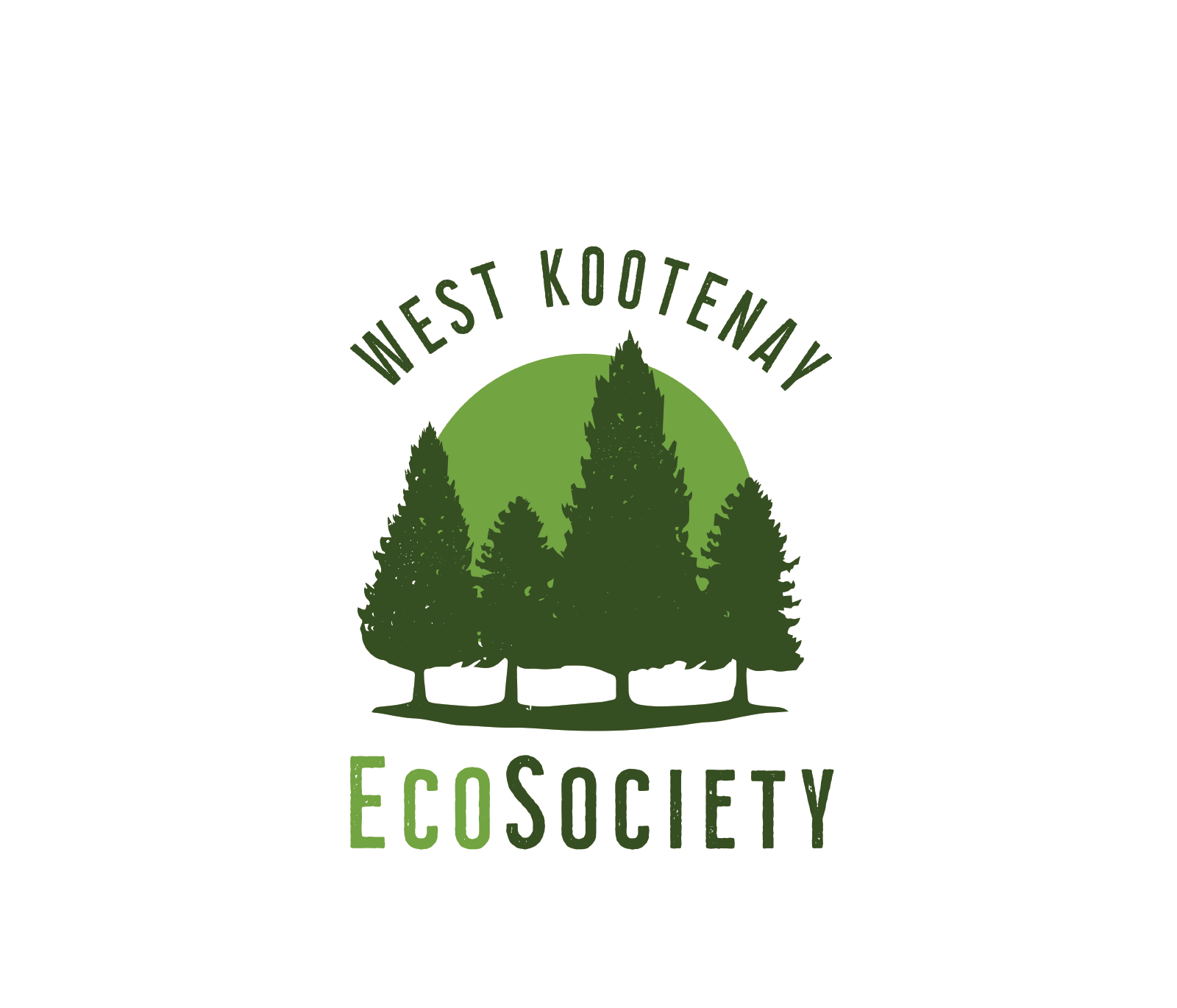 West Kootenay EcoSociety
WhiteWater Ski Resort is a proud supporter of the West Kootenay EcoSociety who have been taking effective climate action in the region for the past 27 years. EcoSociety organizes local communities to gather support for their local governments transitioning to 100% renewable energy by 2050. Thanks to EcoSociety's hard work, so far 9 local governments including Nelson, have made the commitment to transition to 100% renewable energy at a community level and are taking the necessary steps towards reducing emissions in our communities. Lowering emissions will have a direct impact on our snowpack and the longevity of WhiteWater Ski Resort. 

To learn more about EcoSociety's other initiatives including their efforts to protect the logging of the last remaining old growth forests in the West Kootenays and delivering fresh local food to families in need visit www.ecosociety.ca.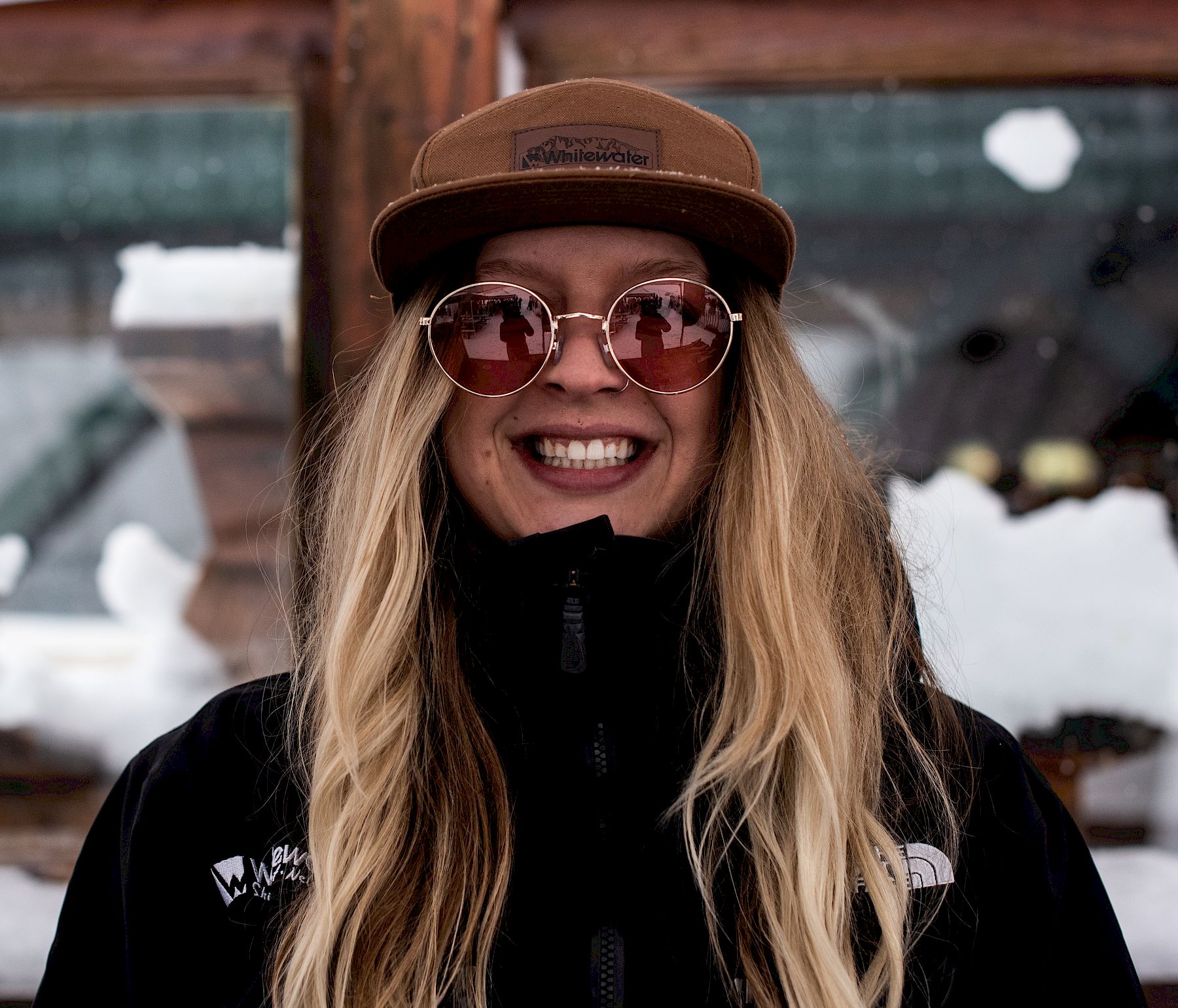 Working at Whitewater
At Whitewater, we believe our employees set us apart from other ski resorts, we want our staff to show up every day and be proud of the team they are a part of. Here are some things we are doing to ensure our staff have the best work environment possible 
We have participated in the Fit for Snow program since the 2010/2011 season – an educational program to increase awareness around exercise and nutrition to help alleviate injury for all Whitewater Staff. 
We have a safety committee dedicated to promoting and improving the safety and well-being of our staff members & guests
We provide daily health snacks for all staff members in the form of free fruit in addition to a free coffee/tea/juice box. 
We provide a free daily Staff Shuttle to get employees to and from work, in addition to incentives for carpooling.
We improved our onboarding paperwork to be inclusive of non-binary gender identification.
In 2021.22 we implemented a Staff Health and Wellness Program which provides free/discounted access to group fitness classes as well as other initiatives. 
Want to get more involved? We have a Sustainability Green Team, and Diversity, Equity, and Inclusion (DEI) Committee that any staff can join.