Safety & Risk Awareness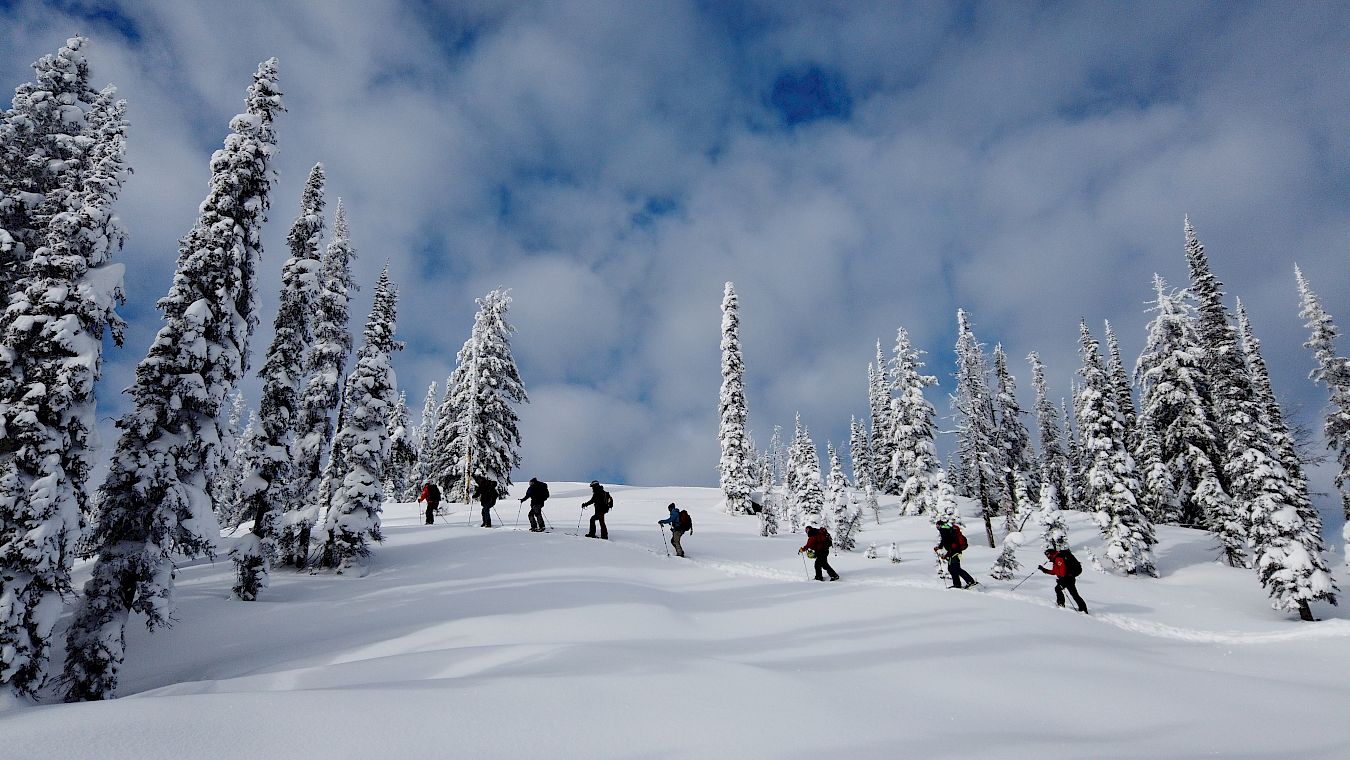 Whitewater Ski Resort is committed to the safety and well being of everyone using the resort. We work hard to maintain a safe skiing and riding environment for all guests. For more information on ski area safety, we encourage you to visit skisafety.ca
Whitewater Backcountry and Touring Policies
Backcountry Safety
Some say that Whitewater should not be defined as a ski resort, but rather a ski area, as the terrain around the resort offers some of the best lift-accessed backcountry on the planet.
The backcountry surrounding Whitewater Ski Resort is a place for adventure, peace, and above all - RESPECT. Before venturing beyond the ski area boundaries, we strongly recommend all skiers and snowboarders be equipped with a transceiver, probe, and shovel, and be educated in backcountry knowledge and up-to-date avalanche conditions. Take the time to practice your beacon knowledge at Whitewater's Beacon Training Park located just steps away from the lodge.
Be aware that man-made and natural hazards exist. These include tree wells, stumps, cliff bands, rocks, trails, and roadways.
Beyond the ski area boundary is not patrolled. If you require a rescue beyond the ski area boundary you will be responsible for the bill. If you do not have the knowledge or skills to go into the backcountry before heading out, it is highly recommended that you take an Avalanche Course from a certified Avalanche Professional.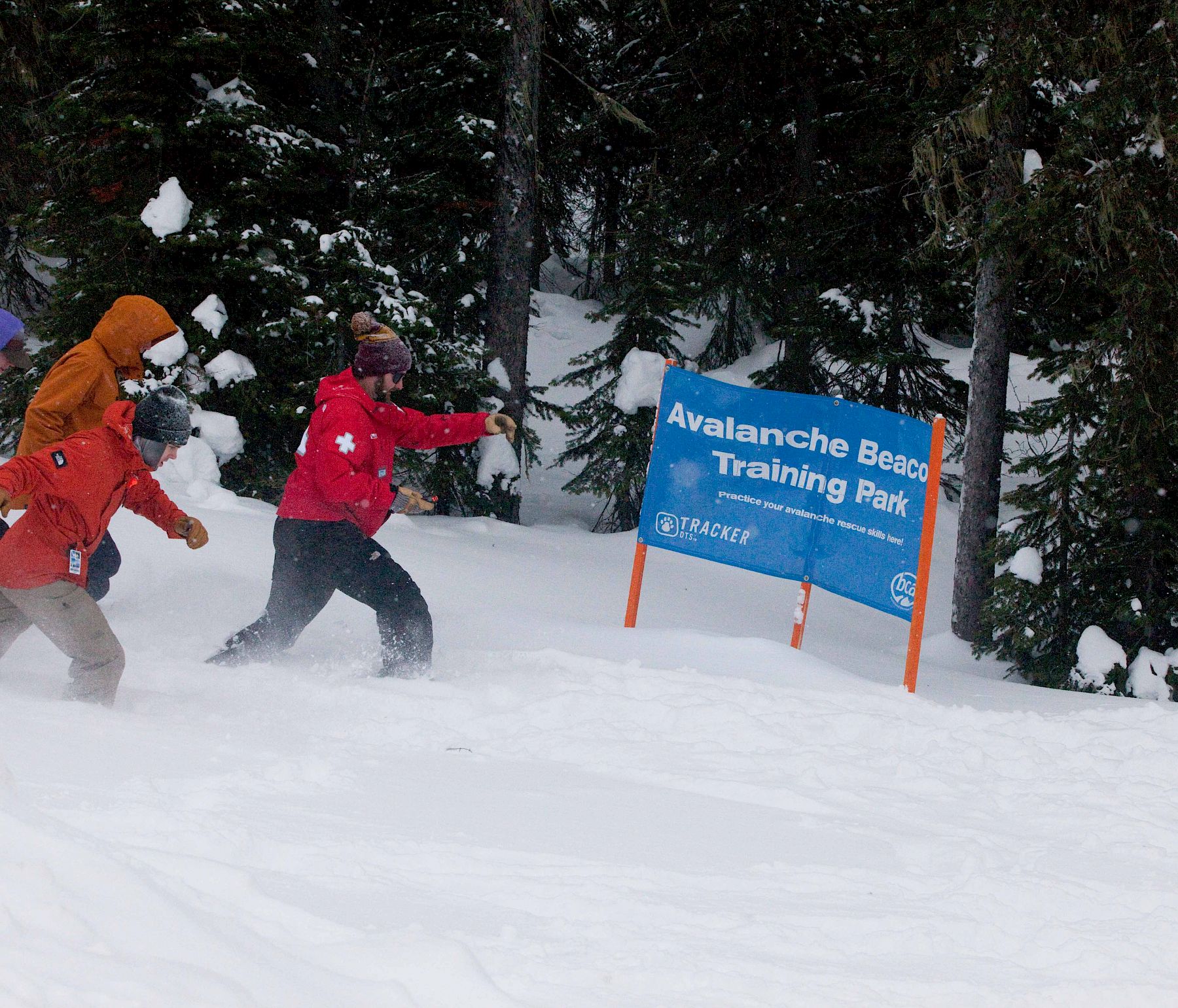 BCA Beacon Training Park
Backcountry Access Beacon Training Park Thanks to our sponsor, Backcountry Access and Fortis BC, Whitewater Ski Resort is able to offer a beacon training ground to enable backcountry enthusiasts, from beginners to advanced, an opportunity to practice simple single beacon searches or a multiple beacon search with up to 8 transceivers.  The beacon park is located between Lot D and Lot B in the meadow area.  If you are interested in practicing your beacon/transceiver searching, sign in at the guest services desk.  This service is offered free of charge; however, we encourage users to make a donation towards the AABBS (Avalanche Awareness Beyond the Boundary Society).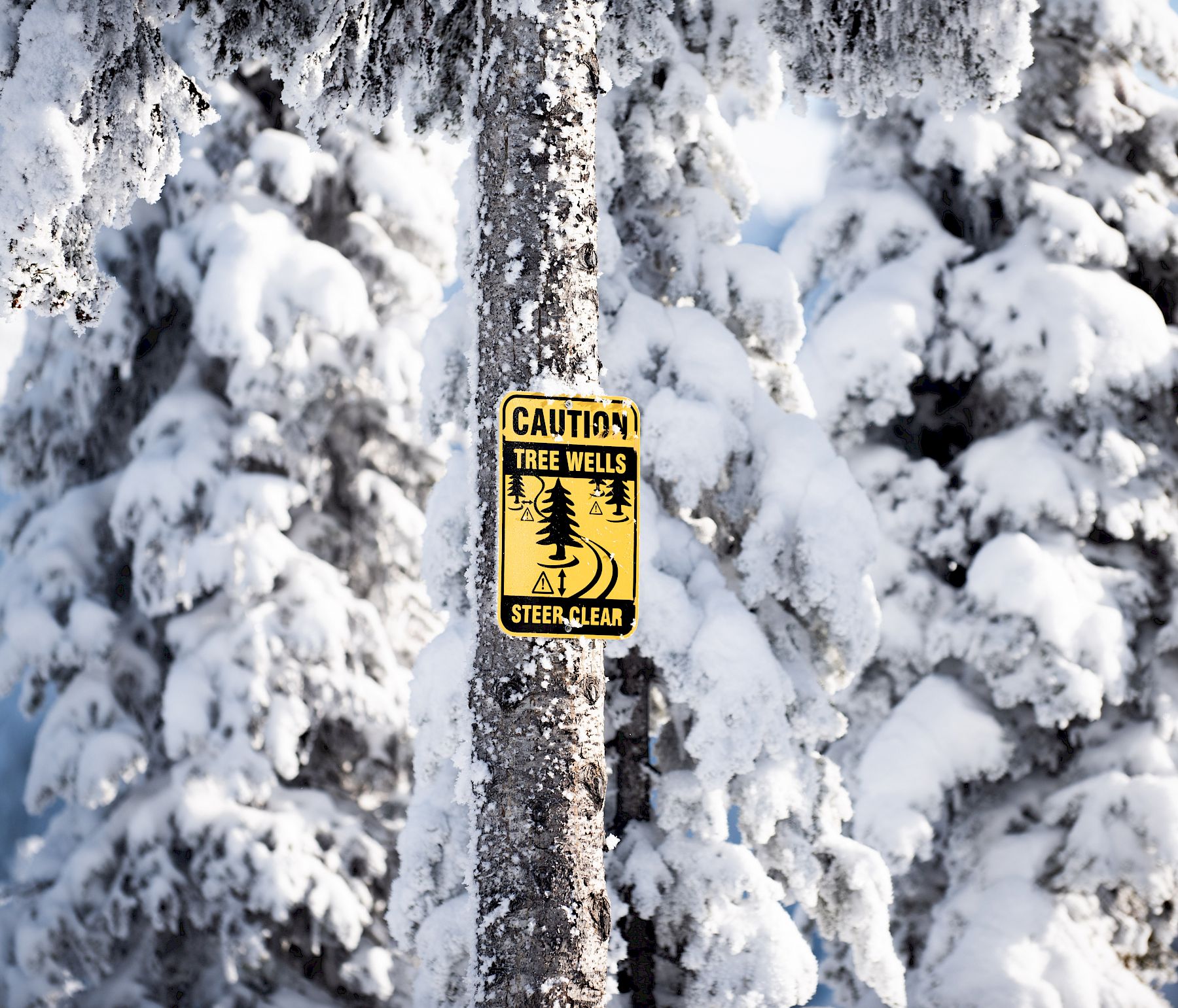 Tree Well Safety
Here is a website that is very informative in regards to tree wells, as well as tree well safety and accident prevention around tree wells. http://www.deepsnowsafety.org/ Please read the website with care as this information applies to all our tree skiing terrain in bounds.
Note: Whitewater Ski Resort management strongly recommends that all guests who choose to ski/ride in the trees, do so with a friend, stay within visual and voice contact, and carry a whistle for your own safety.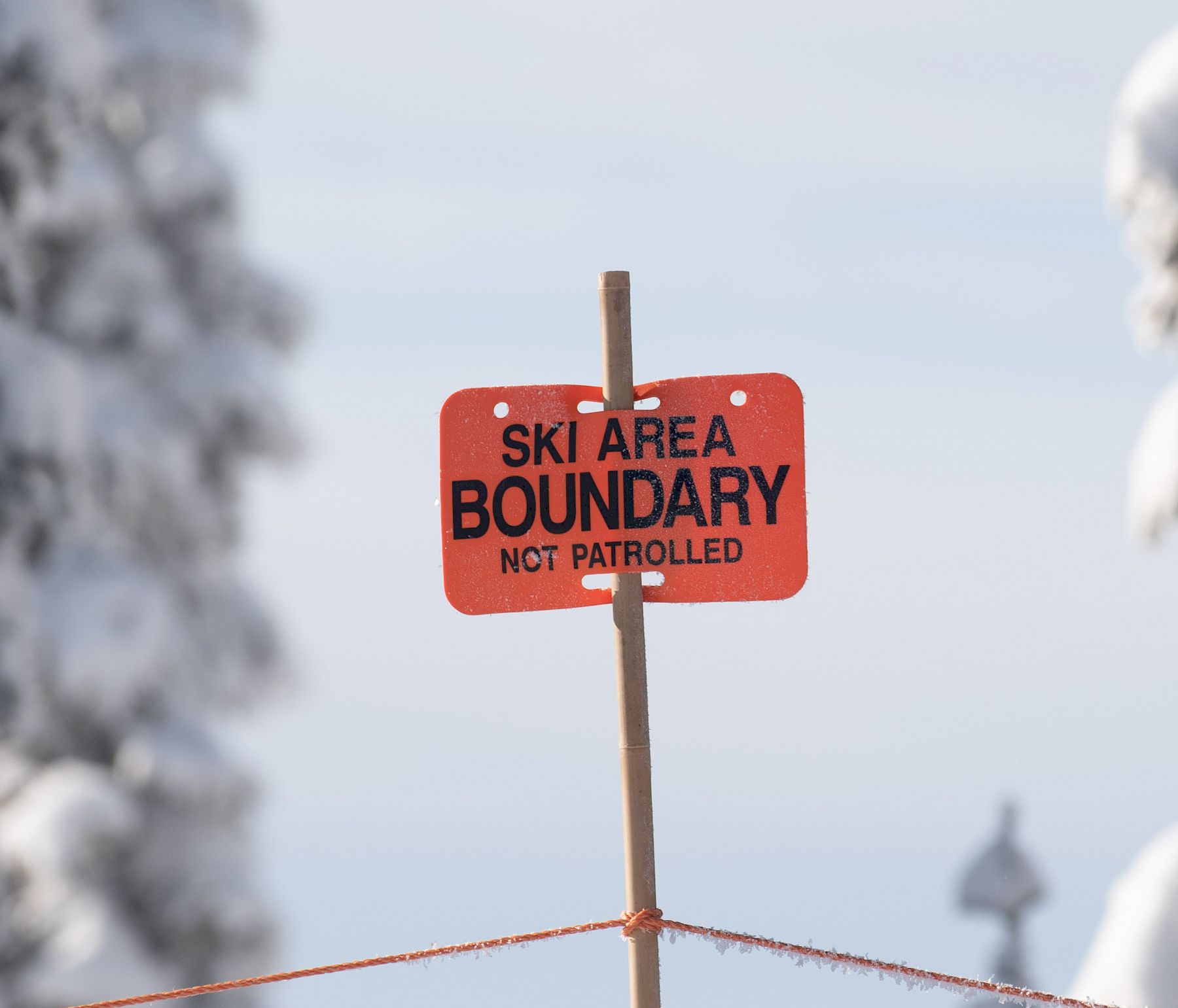 Signs

-

Ski Area Boundary

This sign indicates the end of the patrolled area at Whitewater Ski Resort. Terrain beyond this boundary is not avalanche controlled or patrolled and it is strongly recommended to not go beyond the boundary.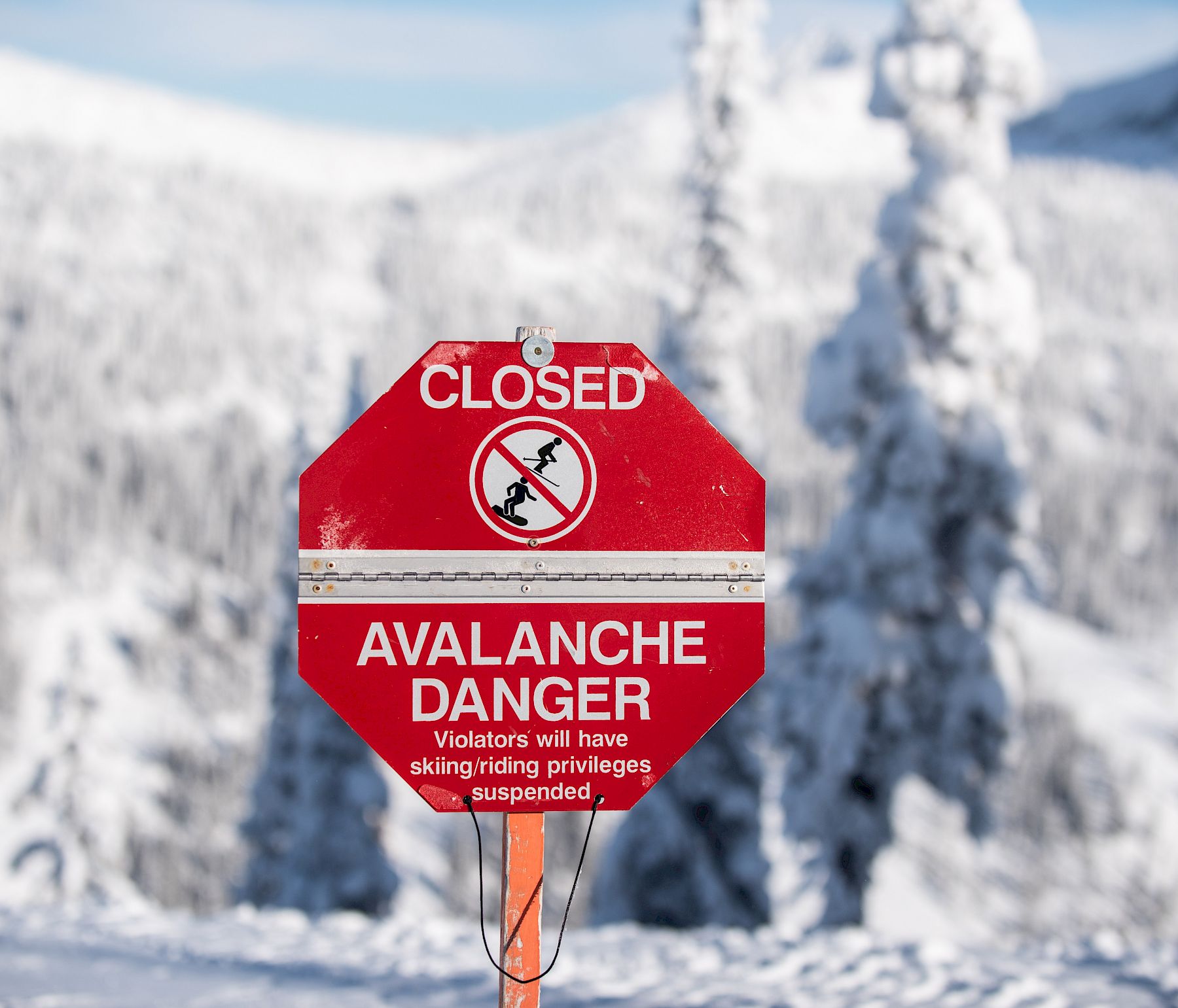 Signs

-

Avalanche Danger

This sign is used for the permanent or temporary closure of areas within the ski area. Avalanche Closures keep guests and employees out of areas while active avalanche control is taking place. This sign is also used to keep people safe and out of areas when the avalanche hazard is too high to allow for safe access. If a guest is caught venturing into the Avalanche Closure areas, lift access privileges will be revoked.