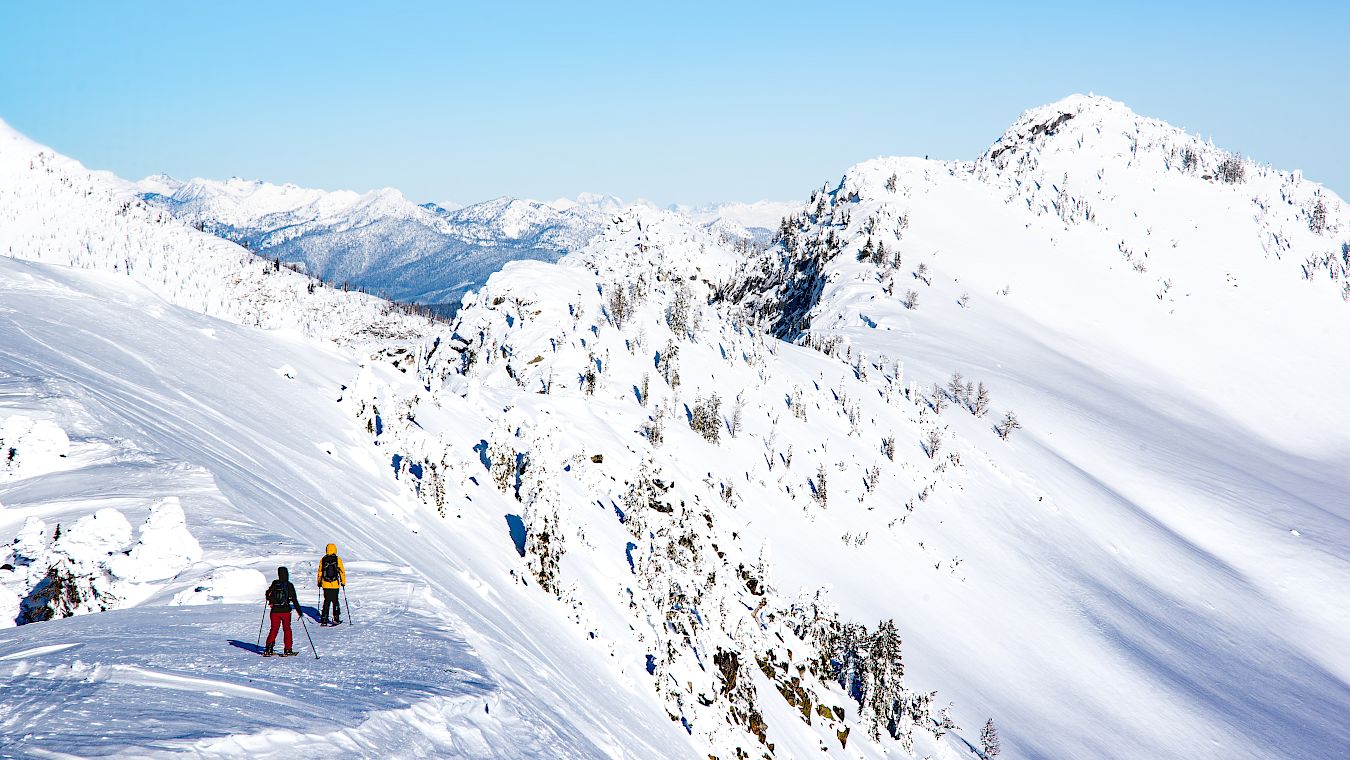 Resort Off-Season Policy and Backcountry Access
This is a friendly reminder that all access to the Resort is closed from December 1-14, 2023 in preparation for our tentative Opening Day on December 15.
Access to the Resort is prohibited. The team is hard at work getting the lifts spinning, the parking lots plowed, the runs groomed, and the mountain set up for our community. This ensures everyone's safety, so please respect this closure and allow our teams the space they need to work their magic and get this season going. Note that there is no parking on the road outside of marked designated areas.
---
Whitewater Ski Resort is committed to the safety and well-being of everyone using the resort. We work hard to maintain a safe skiing and riding environment for all guests. For more information on ski area safety, we encourage you to visit skisafety.ca.
Off-Season Policy
WHITEWATER SKI RESORT IS SHUT DOWN FOR THE OFF-SEASON
This area is uncontrolled, unpatrolled, and numerous risks and hazards exist including, but not limited to, avalanche hazards, variable snow conditions, exposed rocks/trees, machine work, lift maintenance, etc.
As the resort is not patrolled, do not travel alone, and be prepared for self-rescue.
There is a lot of work that goes into keeping the ski area safe during the season, and as the area is no longer patrolled and there is no longer any avalanche control being performed at the resort there are numerous risks and hazards that exist. This is why travel within the resort's area boundary is strongly not recommended. There are many unmarked risks and hazards, staff using heavy machinery and vehicles, and the area is unpatrolled and uncontrolled.
The Hummingbird Lodge Parking Lot (#3) will remain open exclusively to Hummingbird Lodge guests, and we expect everyone to be respectful of our staff working in the area as well as being responsible and safe. In the event that the public is not acting in a responsible manner and safety becomes a concern, more drastic measures may be taken by the resort. Below are some important things to remember for anyone coming up to the resort:
Please do not camp at the resort as it is not allowed. Tent camping can be dangerous as crews working at the resort may be unaware while operating machinery, as well as human feces becomes a major problem that none of our staff are too keen to deal with.
Dogs. We Love them but not everyone does. Please keep them under control and please pick up after your dog especially when you are anywhere near the base area or when near parking areas.
Be smart while parking anywhere on the Whitewater Road. For the safety and peace of mind of our staff and for yourselves please remember emergency vehicles and the road maintenance contractor need to be able to access the base area easily while maintaining two-way traffic.
Please respect our staff. Whitewater staff continues to work hard directly after shutting down for the off-season right through the summer. We appreciate everyone's patience and kindness as we work toward completing maintenance and the changes needed to make the 2023.2024 season the best one yet.
We thank you for your cooperation. We need the support of our community to ensure everyone remains safe and comfortable. If guests are not respecting or supporting the resort's off-season policy we will have to look to more drastic measures to mitigate the challenges.
The community of people who travel into the backcountry and the vibe they create is important to Whitewater Ski Resort. Many staff, including management, are passionate about the backcountry exploration that our area offers. Please respect our policies as they are in place to ensure that we can operate the resort safely in the off-season. Thank you.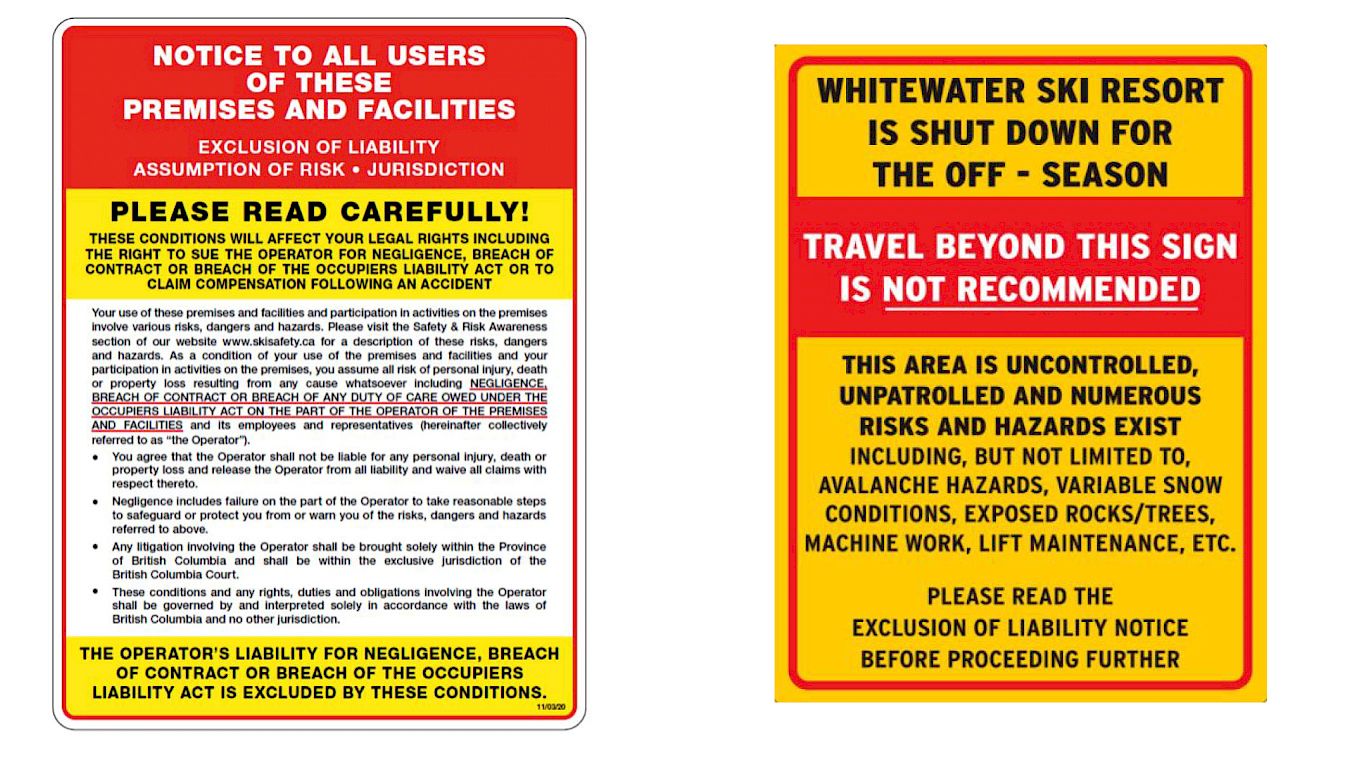 Off-Season Parking Policy
If you are visiting the resort during the off-season, please do not block access to any parking lots or roads. Do not drive recklessly in any parking lots. If you decide to leave your vehicle unattended for more than 24 hours, please email info@skiwhitewater.com.
As the tenure holder, Whitewater reserves the right to restrict access to the operational area for safety reasons to our staff, guests, and the public. Those that do not respect closures will be reported to the RCMP for trespassing.