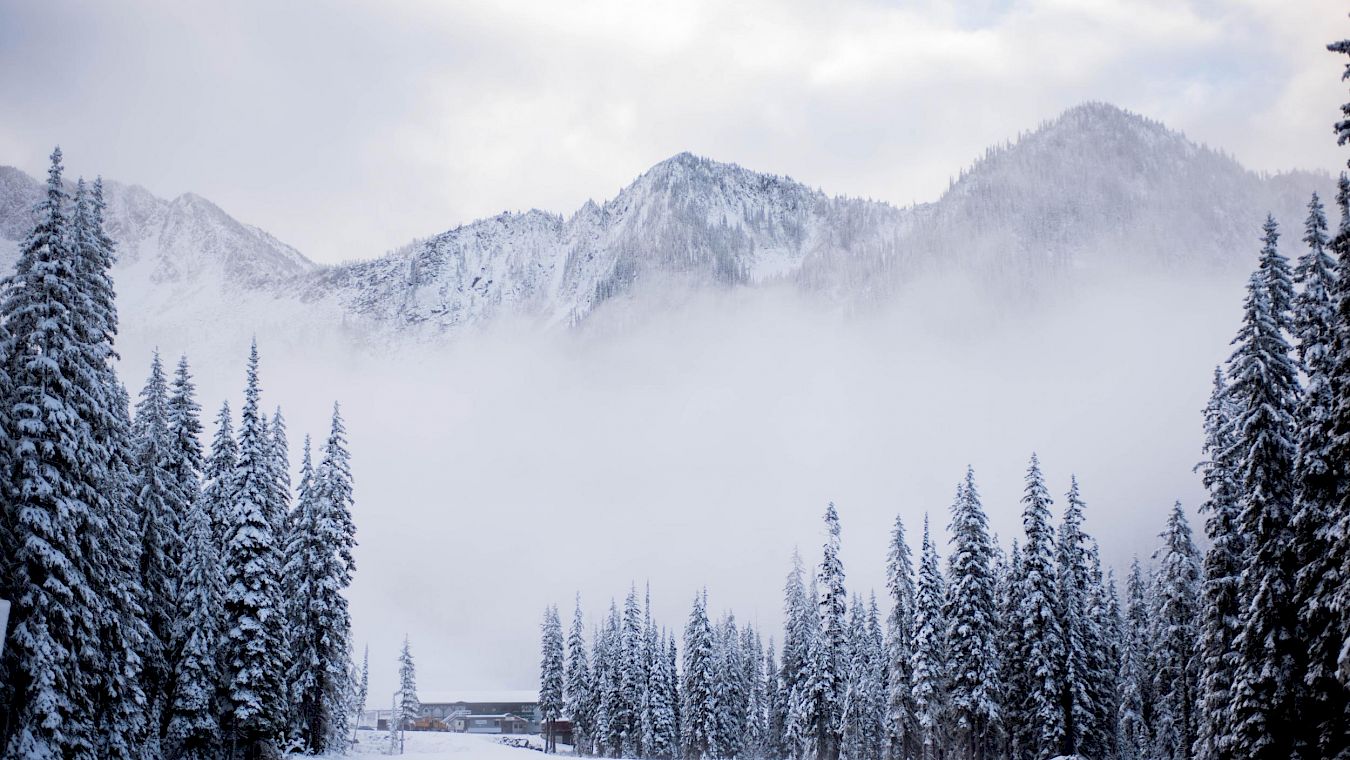 Blog Post
Whitewater Ski Resort spans divide between arts and recreation with new artist residency program
Whitewater Ski Resort is launching a first-of-its-kind artist and writer residency program, in a bid to support and nurture the local diversity of artistic talent present in the resort's hometown of Nelson, British Columbia.
Nelson is lauded for its artistic energy and creativity. Known as "the Queen City" of the Kootenays, it is home to hundreds of creatives and artisans—demonstrated by the number of independent businesses, theatres, and artist collectives, as well as the popularity of the annual Artwalk and craft markets held in the town. Nelson is also a hub of mountain sports culture. Kootenay Mountain Culture magazine is headquartered there, and Whistler-based Sherpas Cinema maintains a vibrant Nelson branch.
"We have a certain vibe up at the ski hill which you don't get in many other places. That vibe is created from the people who come here often: our season passholders and Nelson locals. These people just happen to be friendly and quirky and interesting. In part, I put that down to the fact that many members of our community choose to pursue creative art forms in either a personal or professional capacity," says Bex Dawkes, Marketing Supervisor at Whitewater.
Although world-class skiing is what often draws people to visit Whitewater in the winter season, the artistic community and vibrant scene in Nelson is what brings them back, or makes them stay for longer.
"We realise that as a winter holiday destination, we benefit hugely from the unique pull of Nelson as an artistic and cultural hub. We're not just living in another cold ski town, it's a place which adds value and warmth to many people's experiences. That's awesome, and we want to support that and help the art scene here to grow even more," Dawkes says.
For its inaugural year, Whitewater Ski Resort has selected two established local artists to become the first members of the residency program, and to help shape the program for future participants. Internationally celebrated writer and journalist (and recent 2019 Banff Mountain Festival award winner) Jayme Moye, will be the first-ever Whitewater Writer-in-Residence. Renowned local artist and backcountry guide Jessa Gilbert, who has showcased artwork all across North America, will be the first Whitewater Artist-in-Residence.
Whitewater will be working together with these local artists over the 2019/2020 winter season to showcase their work, run community engagement activities and discover what possibilities exist when you mix epic mountains with raw creativity.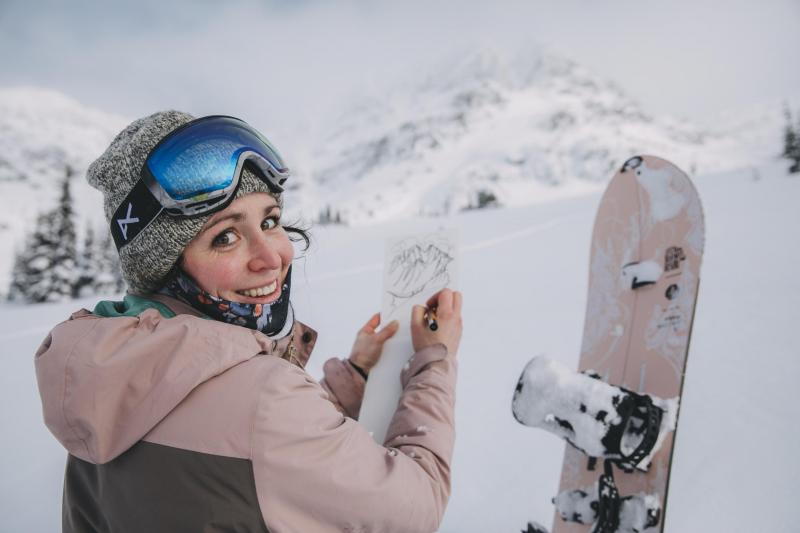 Top: Jessa Gilbert, Whitewater Artist-in-Residence 2019/20 Bottom: Jayme Moye, Whitewater Writer-in-Residence 2019/20
Written by Bex Dawkes