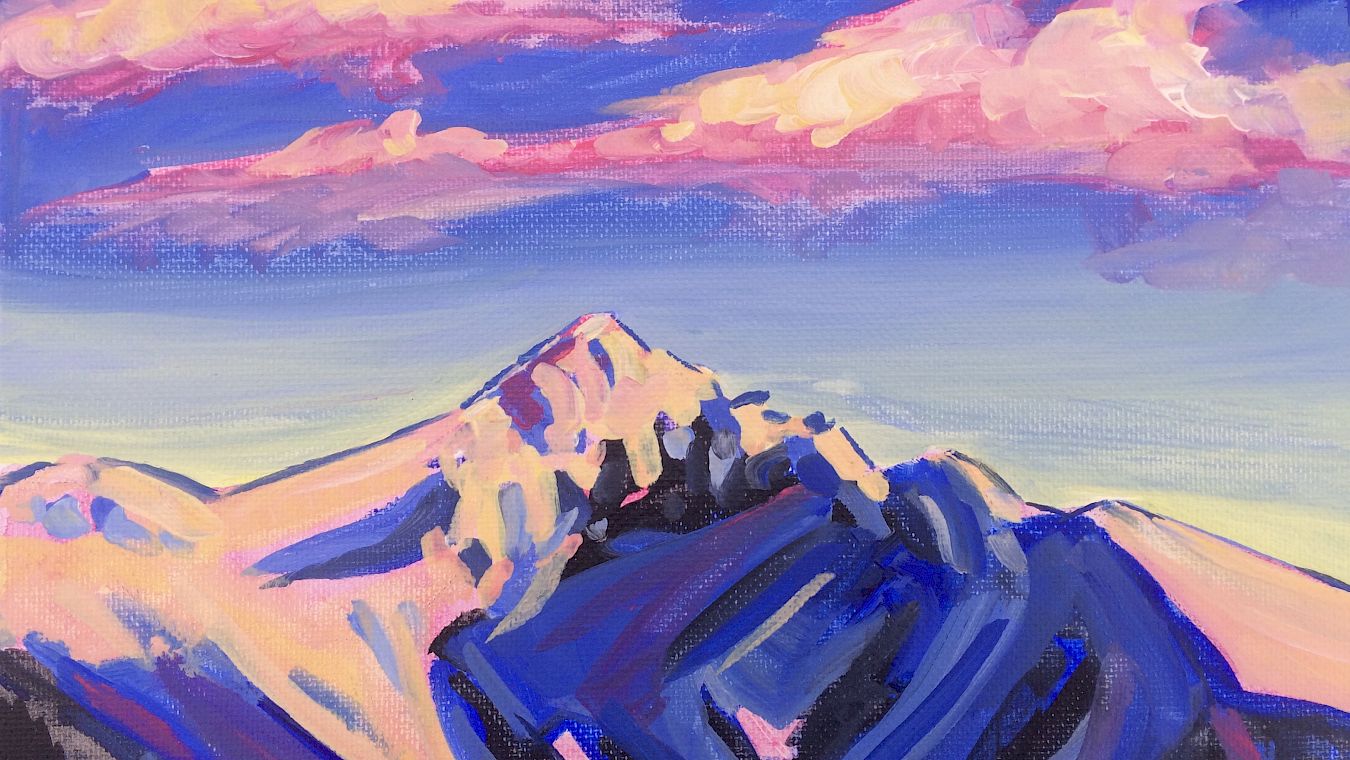 Art Ski
Painting: Abby Wilson
Art Ski
Mountains and art - what more could you ask for?
Join us March 15th - March 19th for the first-ever Art Ski. We will be featuring a collection of local artists' work on select ski runs, including some of the pieces that our Artist-in-Residence Abby Wilson has completed throughout the season.
Artists
During our Community Week (March 15th - 19th, 2021) we wanted to give a little extra love to our local artists by featuring their work on select runs at the mountain. Whitewater will be covering the costs of printing pieces on coroplast and mounting them on the ski runs, because of this we will only be able to have a limited amount of pieces printed. If you would like your work to be considered for this please submit the below form by 4:00 pm on Sunday, February 28th.