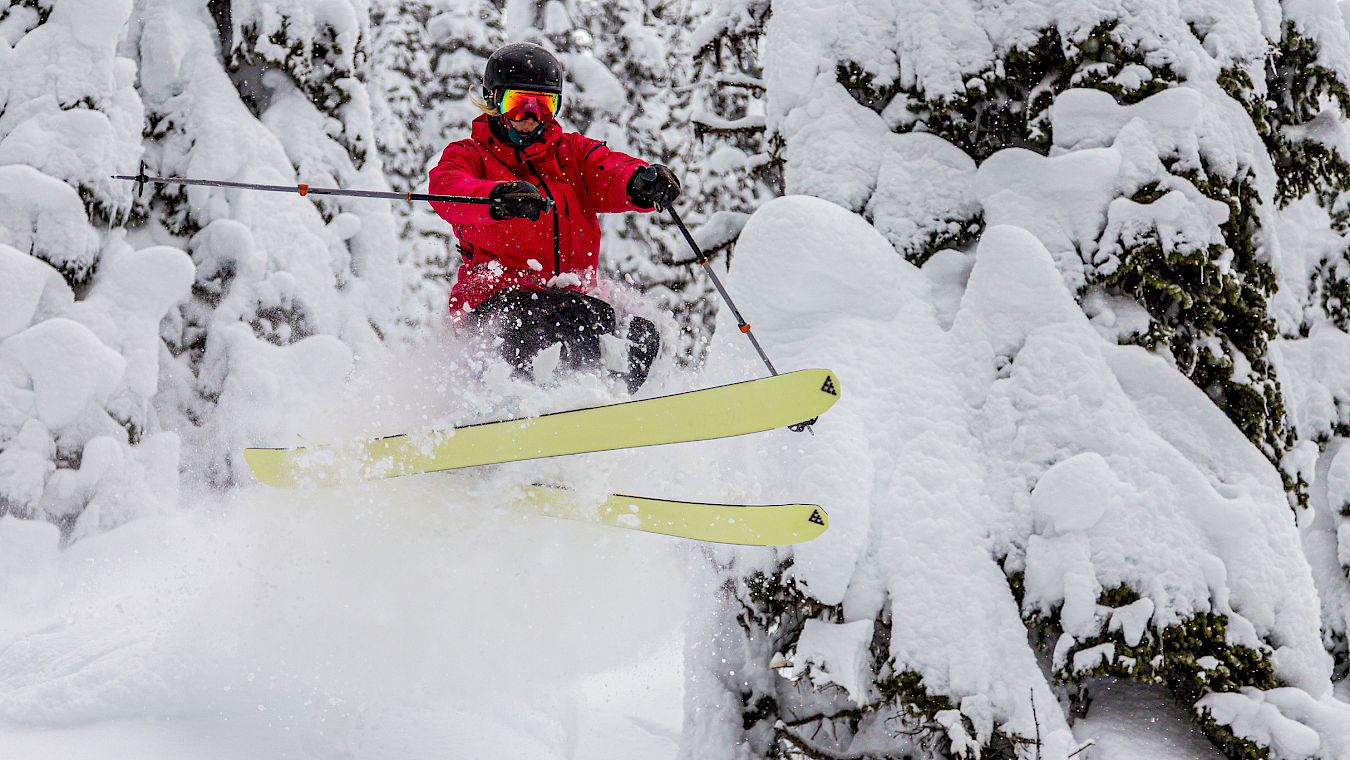 Rippin Chix - Women's Powder Camp
Rippin Chix will be hosting the Women's Steeps Camp for another season, January 14-15, 2023! Come and shred with the ladies for a weekend and improve your confidence and skills. Visit the Rippin Chix website https://rippinchix.com/ for more details and to register online. The camp runs roughly 8:00am - 4:00pm both Saturday and Sunday.
A womens steep skiing and powder camp at Whitewater Ski Resort for alpine and AT skiers wanting to improve and learn proper techniques, tactics, and confidence to tackle all the interesting stuff in double black diamond terrain, such as pillows, powder, trees, crud, roots, rocks and chutes. The January 14-15, 2023 camp is for skiers wanting to learn correct techniques and tactics, as well as building confidence in un-groomed terrain. Progressions are taught with non-intimidating small-step methods – how to catch air correctly in different circumstances, how to ski faster/bigger turns and/or how to straight-line, how to hop turn in tight places and power slide and scrub speed in others, how to save energy, and how to tackle those spicy double-black entrances. There will be a minimum of two ability/confidence levels decided by the participants themselves. Lower groups should be able to link ten turns on a groomed black run, and the upper group should be able to link ten turns on an un-groomed double black run.