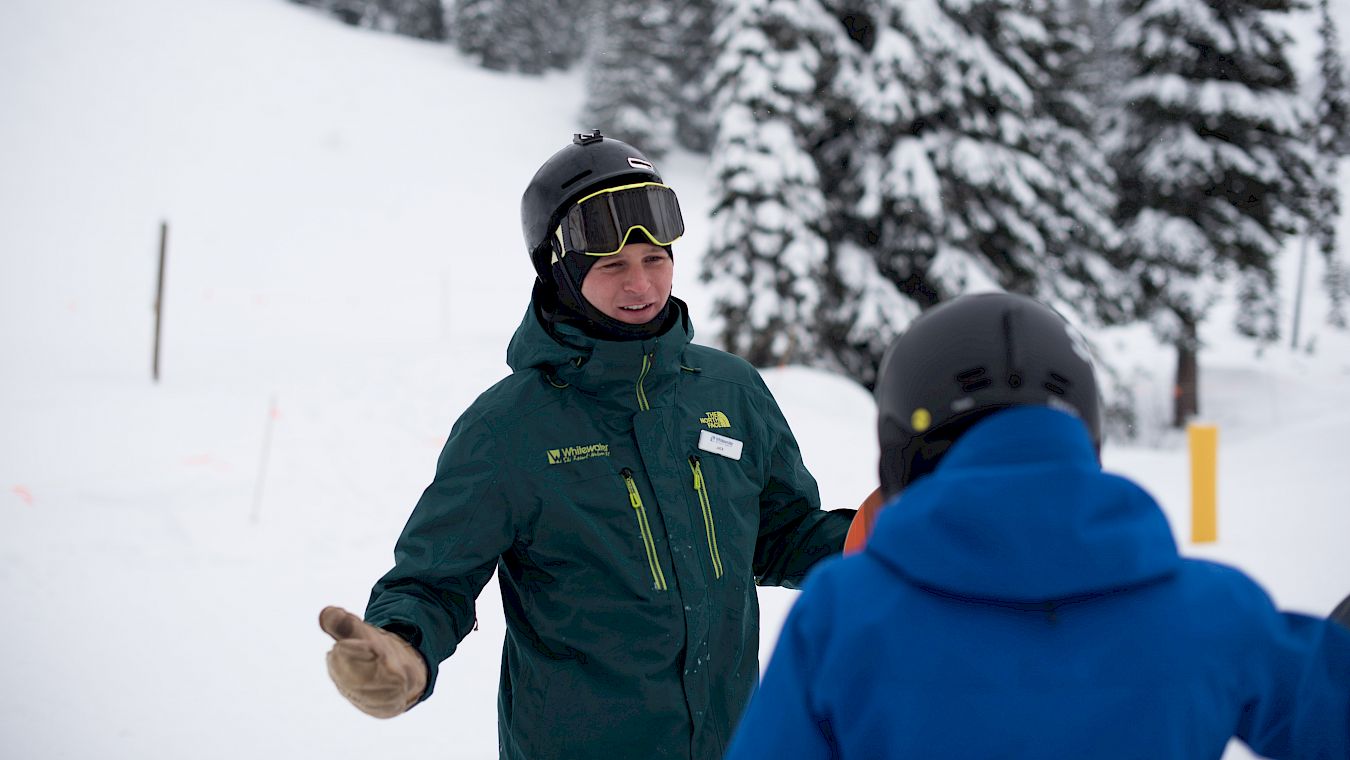 Private Lessons
Dial Your Style
Highly individualized training at affordable rates. Whitewater Ski Resort Private Lessons are the best way to get results with your skiing or riding as you will have your instructor's undivided attention as they tailor a lesson program specifically to match your goals.
You will be able to ski/ride at your pace and more importantly learn at your pace. All Private Lessons except the Child 1 hour can include up to 3 people of your choice of similar ability level. So grab some friends, split the cost, and take advantage of your own custom-built private lesson with one of our pros! Season Passholders receive 30% off Private Lessons (excluding child privates). Private Lesson discounts are available anytime with no black-out periods, but are subject to instructor availability.
Bookings must be done over the phone or in person.
Private Lessons
Ability Level
Ski level 1-6 | Snowboard level 1-6
(See Level Descriptions)
Ages
3+
Times
All lessons and start times are based on pro availability
Duration
6 hours (Full-Day), 3 hours (Half-Day AM or PM), 2 hours
PRICING
Private Lessons
AGES
TIMES
PRICE
FULL DAY (6 hours)
6+

9:00am
9:30am

$418
Half-Day AM (3 hours)
6+
9:00am
$268
Half-Day PM (3 hours)
6+
12:30pm
$228
2 hours
6+
9:00am
9:30am
10:00am
1:00pm
$208
Child 1 Hour
3-5

9:00am
12:00pm
1:00pm
2:00pm

$82
BOOKING INFORMATION
To book, call (250) 352-1286 or email snowschool@skiwhitewater.com.
All lesson guests must have a valid season pass or daily lift ticket. Lift tickets are not included in program prices unless otherwise stated.
Program availability and lesson formats are subject to change.
Lessons must be paid in full at the time of booking.
A $25 refund fee will be applied to all cancellations after the time of booking.
Cancellations made more than 48 hours prior to the lesson start time are eligible to be rebooked or refunded minus the refund fee.
Cancellations made within 48 hours of the lesson start time that cannot be rescheduled are not refundable.
Refunds will not be issued for no-shows.
Taxes are not included in the advertised price and all lessons are subject to 5% GST.