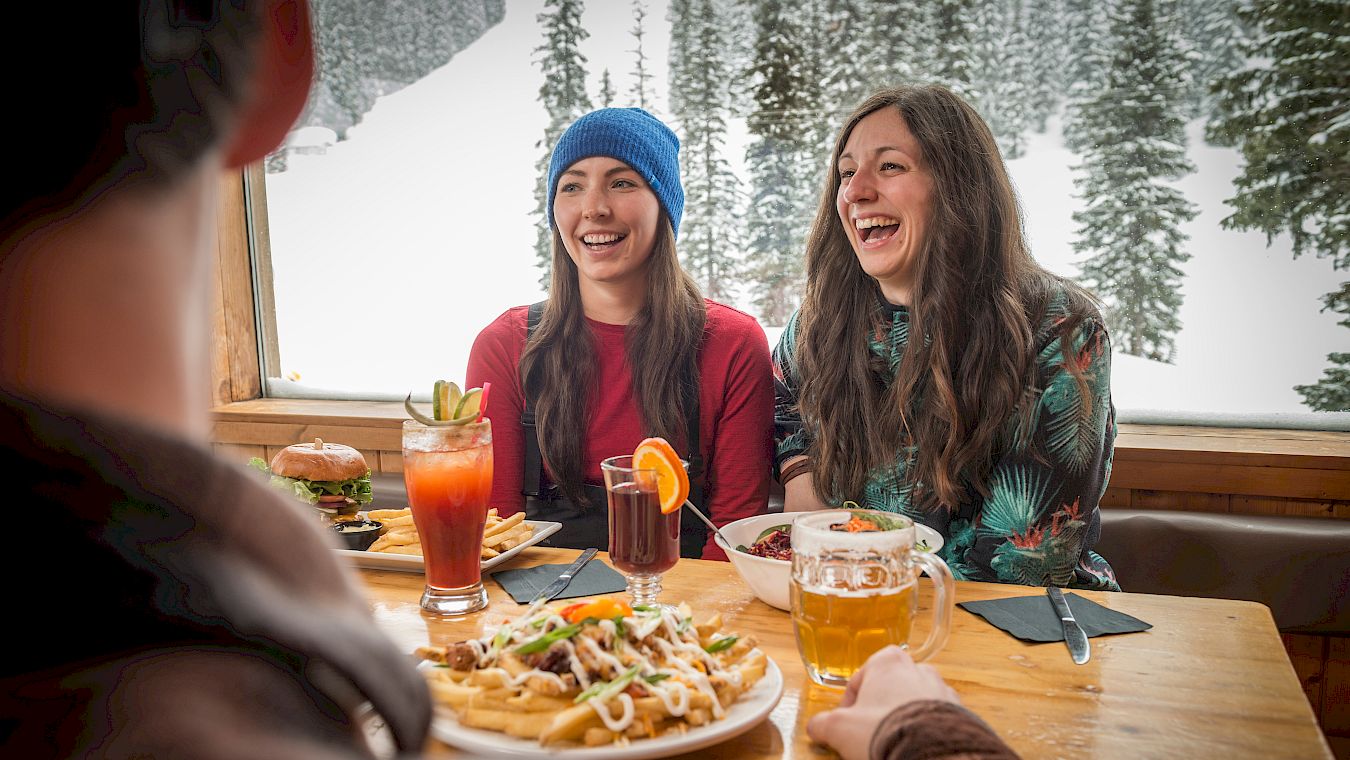 Coal Oil Johnny's Pub
Coal Oil Johnny's Pub is where smiling, powder-weary skiers and riders enjoy their last run of the day.
| | |
| --- | --- |
| Hours | 11:00am - Close |
| Location | Day Lodge |
| Amenities | Dining, First Aid, Washrooms, Parking |
Located in a cozy, rustic timber-framed environment, Coal Oil Johnny's Pub sets the stage for epic stories of knee deep powder over delicious food and local Nelson Brewing Company (NBC) beer.
After the lifts stop turning, Coal Oil Johnny's offers a tantalizing and varied apres ski menu to match your choice of NBC brews on tap such as Harvest Moon Hemp Ale, Bent Pole IPA and the much anticipated seasonal Faceplant Winter Ale.
With such a cozy setting, it's not uncommon to find people coming up to the mountain just to enjoy lunch in the pub!
The Story of Coal Oil Johnny
At the turn of the century, Nelson was a mining town known for rich deposits of gold and silver. Many enterprising individuals came to the area hoping to strike it rich, including a gentleman fondly nicknamed Coal Oil Johnny.
At night, residents of Nelson would peer across the lake to see the light from Johnny's lantern as he searched endlessly for that elusive golden nugget. Despite his persistence, rumour has it that Coal Oil Johnny never found his gold and lived out the rest of his days in poverty.
Our pub name is dedicated to his efforts and of those around him, who 120 years ago swapped tales of gold and silver, paving the way for our powder-filled adventures today!