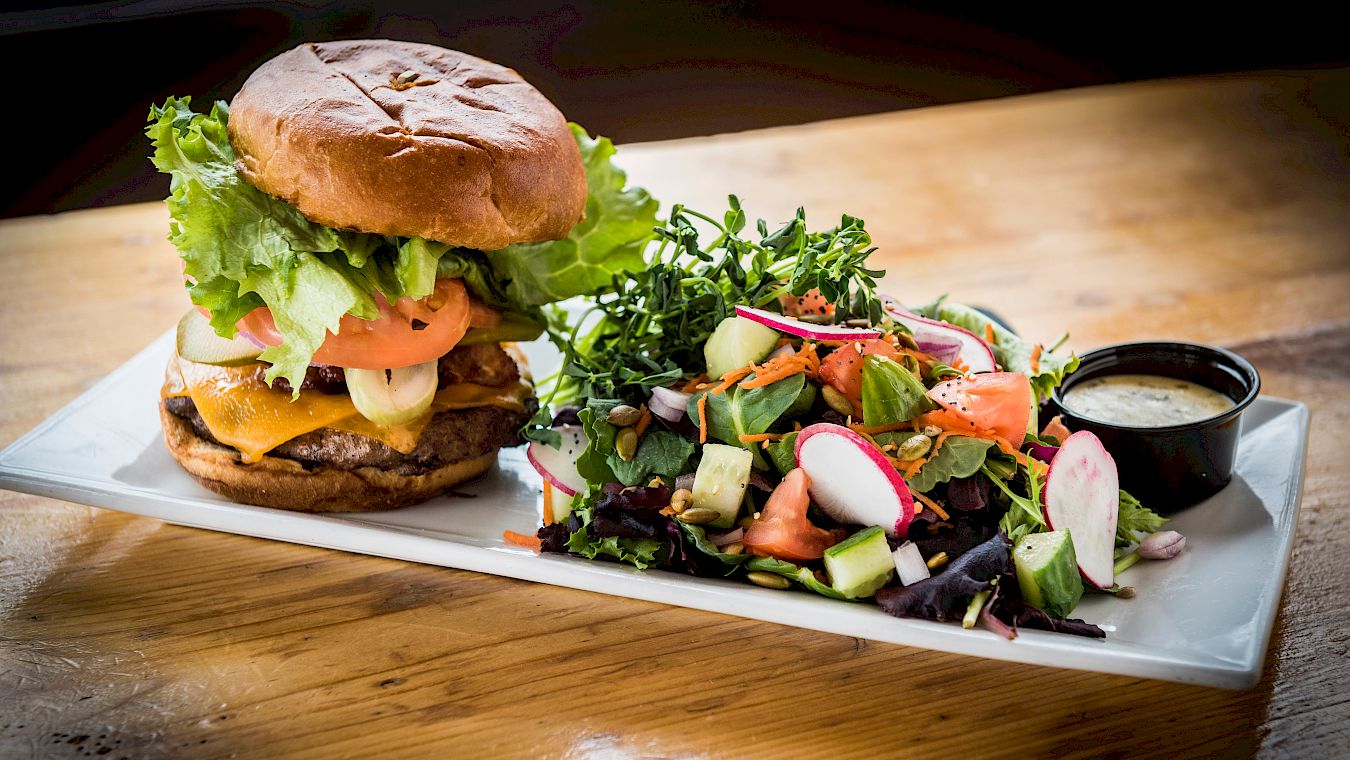 Fresh Tracks Café
Fresh, creative, wholesome meals that defy the expectations of typical cafeteria food, Fresh Tracks Café is truly the feather in the cap of a legendary skiing experience. Our recipes are in such high demand that you can even buy the cookbooks!
| | |
| --- | --- |
| Hours | 8:15am - 4:00pm |
| Amenities | Dining, First Aid, Washrooms, Parking, at Daylodge |
How did a locally loved, little-known, ski-hill gem like Fresh Tracks become an internationally sought after dining destination? Previous co-owner Shelley Adams was dedicated to creating a healthy and versatile menu that went above and beyond average 'cafeteria' food, and that spirit is still alive today. She created a cult following which spawned four internationally best selling cookbooks and counting.
As you enter this open-concept eatery, you will discover a vast and eclectic menu. For those who are vegan, celiac, or have other dietary sensitivities - you won't be left out of the good eats! Many menu items can be tailored to specific dietary needs. Just ask!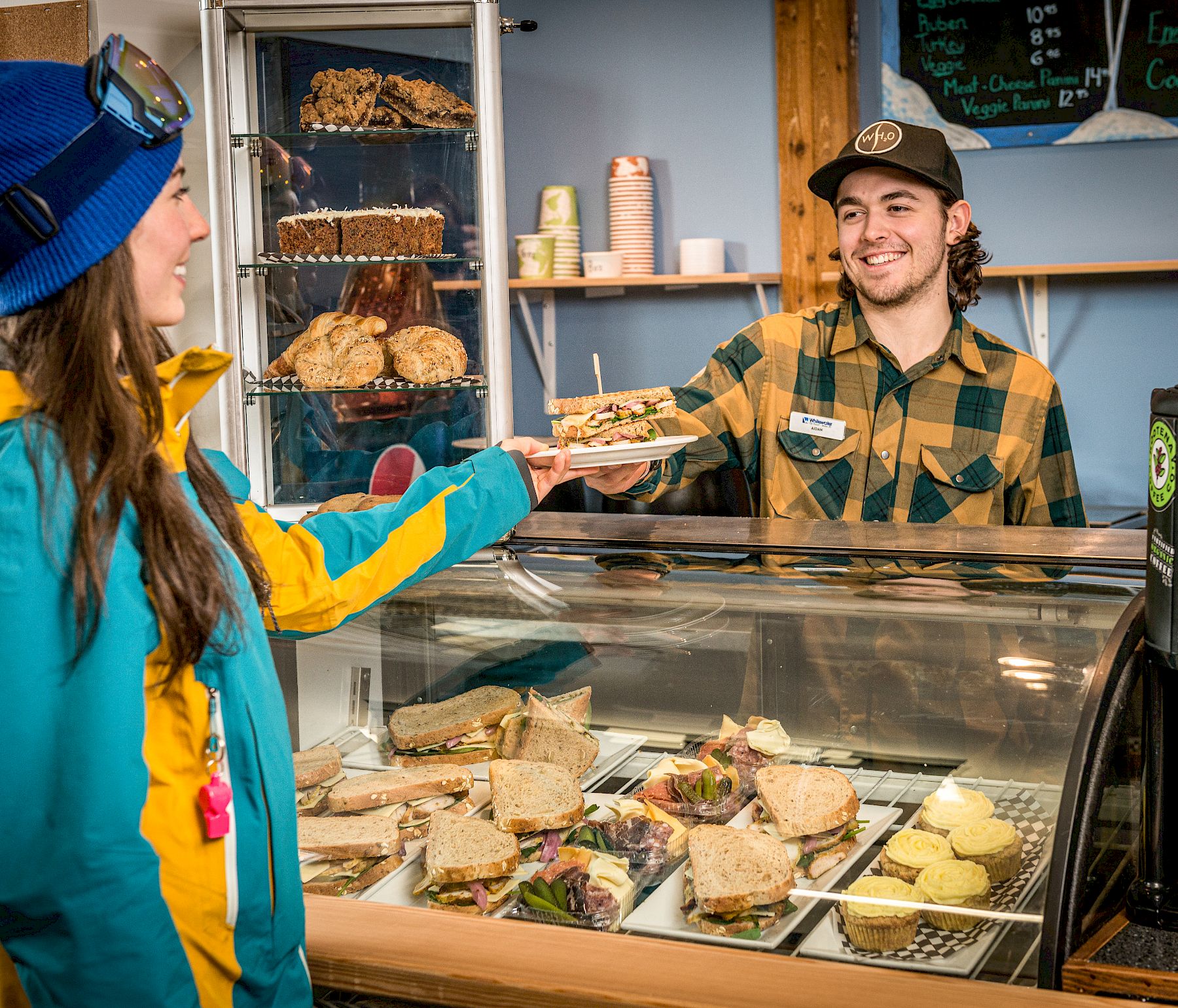 Fresh Tracks Café Express
Hours: 11am - Close
Due to extraordinary demand for our delicious food, in 2018 we opened a new, smaller cafe downstairs in the main lodge. Fresh Tracks Café Express serves everything from coffee and freshly-baked muffins, to light lunches and slices of pizza. Grab a bite for the slopes or pick up your breakfast snack on the way in.
Freshies Coffee Bar
Freshies Coffee bar is the perfect place to start or end your epic day. Freshies serves Nelson's own Oso Negro coffee to get you charged up in the morning for a big day on the mountain. At the end of a powder filled day sip and enjoy locally brewed Kutenai Chai as you take in the winter wonderland on the drive back down.
Complementing the aromatic and flavourful hot beverages is a beautiful assortment of baked goods made fresh every morning. If you are sampling one of the many goodies for the first time, no need to make time for an extra run to work off that muffin - all ingredients are as healthy and wholesome as we can make them.
You won't find any corn syrup in our baking as we sweeten with brown rice syrup as well as dates, applesauce, and bananas as much as we can. For those with a sweet tooth, don't worry! We still have the classic favourites such as carrot cake, brownies, and the always mouthwatering cinnamon buns. You may even find a deep, dark, and delicious chocolate cake on special every now and again.
We also offer vegan, gluten, and sugar-free options for those with dietary sensitivities.